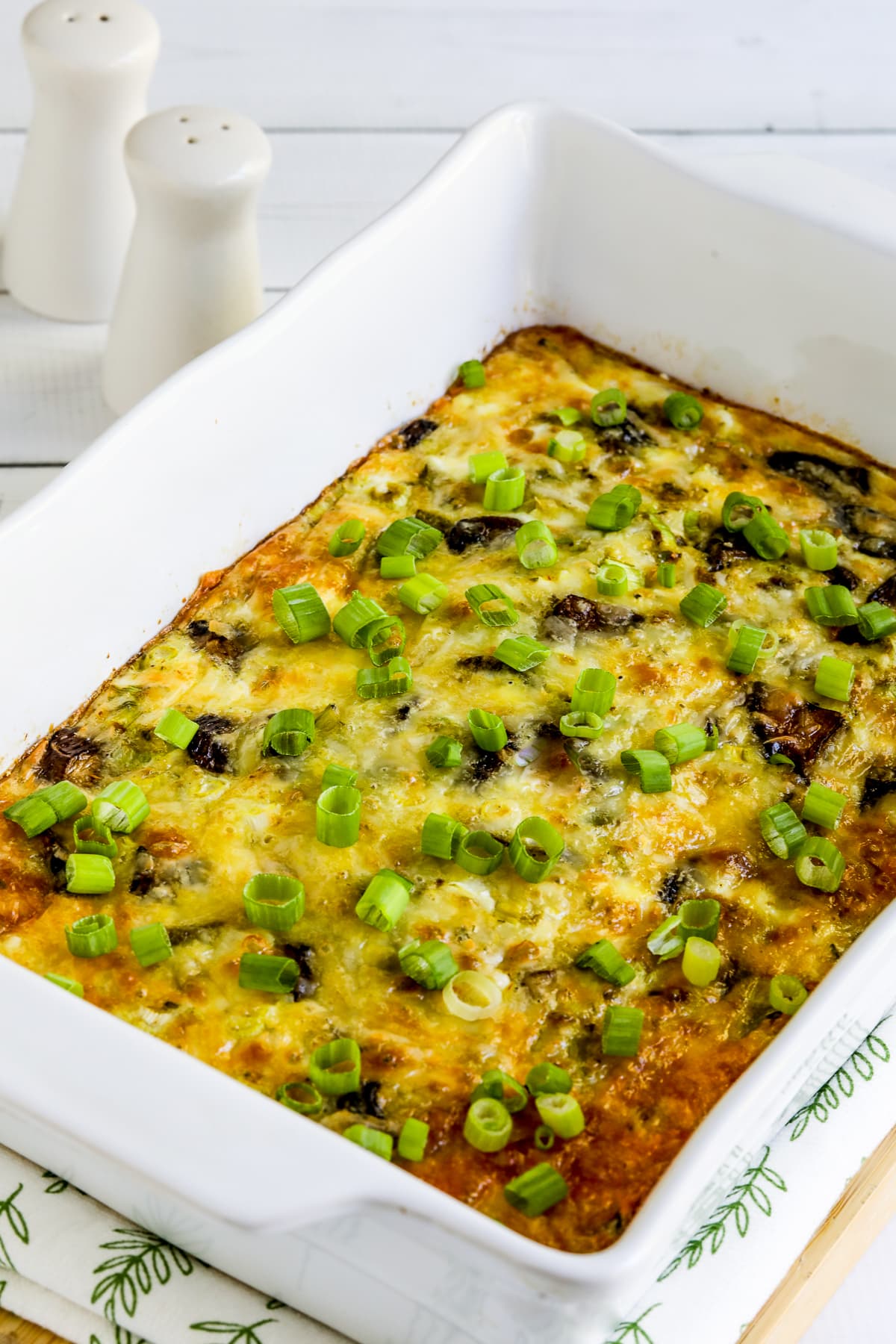 Make this delicious Cheesy Vegetarian Breakfast Casserole whenever you have vegetables that need to be used! We used mushrooms, green peppers, Feta, and Monterey Jack for a vegetarian breakfast with only 4 net carbs, but see other options for vegetables and cheese in the post.
PIN Cheesy Vegetarian Breakfast Casserole to try it later!
This Cheesy Vegetarian Breakfast Casserole is something I first made years ago, and this combination is still one of my favorites for a meatless breakfast casserole. For the version you see in the photos I used mushrooms and green peppers, but see suggestions below for lots more tasty ideas for a vegetarian breakfast casserole.
And there are lots of options for cheese to use in a recipe like this as well, but personally I would always include the Feta cheese!
Breakfast casseroles are always a great way to use leftover vegetables, and I think recipes like this are so perfect to make on the weekend and then you'll have a tasty breakfast to reheat during the week! And whether you're a vegetarian or just someone who likes vegetables, I hope you enjoy trying this.
The post Cheesy Vegetarian Breakfast Casserole appeared first on Kalyn's Kitchen.