Easy Pizza Rolls are made with keto friendly/gluten free tortillas. Make your own tortillas (check out our recipe) or buy them from the store. Egg Life Wraps are a great option available at most grocery stores. Check out our tips below for picking out the right "tortilla" for you!
My kids love these as lunch or an after school snack.
---
Recipe:
Mozzarella Cheese
Pizza or Italian Seasoning
Pepperoni or Sausage
Keto Friendly Tortilla
We used Egg Life Wraps for this recipe or check out our recipe for Egg white tortillas.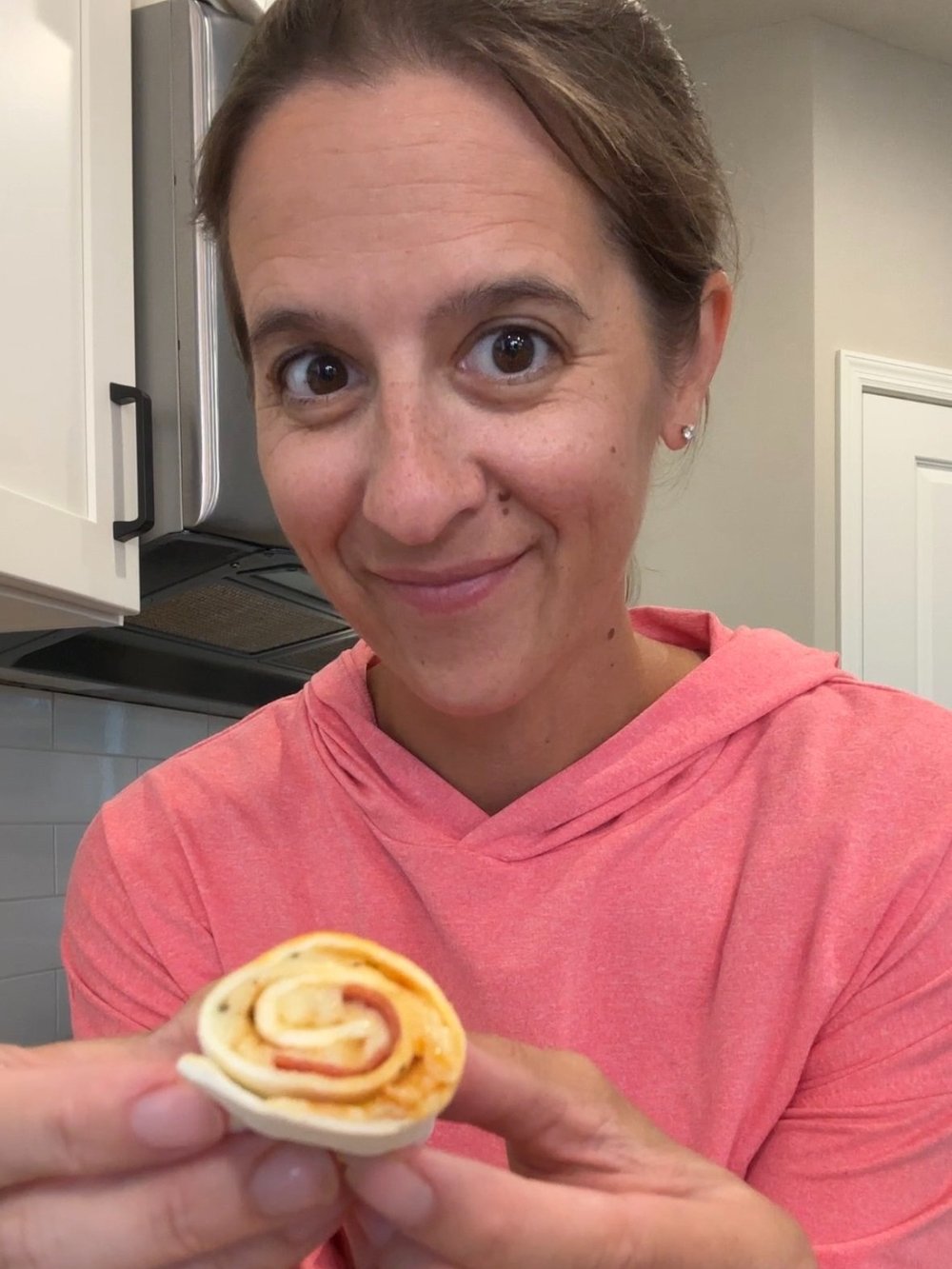 Macros are for 1 Egg White Tortilla, 1/2oz Cheese and a tablespoon of Rao's marinara. Your macros will change based on the toppings and sauce you use.
Macros: Calories 91 , Fat 4g, Carbs 3g, Fiber 1g, (Net Carbs 2) Protein 10g
---
The Keto Dad Tips and Tricks:
Make your own Egg White tortillas ahead of time for easy meal prep

If you're going to buy tortillas, Egg Life Wraps are a great Keto and gluten free option. If you buy a Low Carb Tortilla, note that most have wheat gluten and a large amount of fiber. If you're going to eat them regularly, I suggest finding a clean keto option!

Try in the Air fryer if you want a crispy pizza roll
---
Watch The Keto Dad make this recipe!
Keto Pizza Roll