We use Egg White Tortillas or Egg White Wraps in quite a few of our recipes. While we often buy them pre-made from the grocery store (Egg Life Wraps are our favorite brand), making them is actually pretty easy!
We've got some great recipes to try after you make these. Like our Lasagna Casserole and our Pizza Roll Ups!
---
Recipe:
4 Egg Whites
1/8 teaspoon Xanthan Gum
Pinch Salt
Blend your egg whites, xanthan gum and salt together in a blender. Make sure the xanthan gum is mixed in completely.
Heat skilled on medium, grease pan. Pour half the egg white mixture on to the pan.
Tilt pan back and forth to spread the mixture as thin as possible.
Flip when the bottom is cooked – about 2 minutes.
When the top is cooked, they're ready to eat! You can refrigerate.
Makes 2, Macros are for 1 piece.
Macros: Calories 39, Fat 0g, Carbs 2g, Fiber 1g, (Net Carbs 1) Protein 7g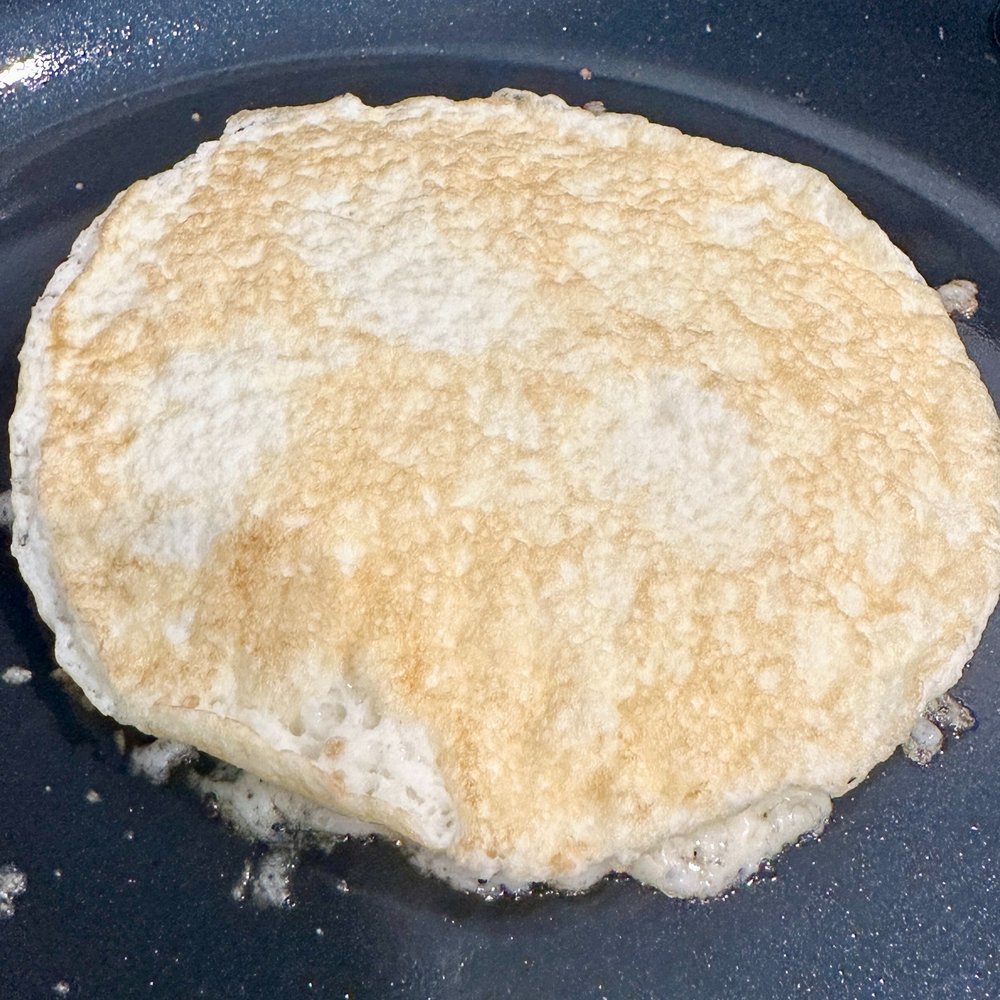 ---
The Keto Dad Tips and Tricks:
Use any seasoning you want! Taco night,

You can toast them for a crispier crunchier texture

In general, about 2 egg whites makes one torilla

We grease our pan with an olive oil spray

If you store them in the fridge, let them cool completely. If you freeze them, put parchment paper between them.

We do buy these pre-made from the store quite often. They're a little more expensive if you buy them online because they have to ship cold.
---
Watch The Keto Dad make this recipe!
Egg White Tortillas or Wraps