Sheet Pan meals are one of our favorite family dinner recipes. They're so quick and easy to make! And, they're perfect if you like to meal prep. Everything can be cut up in advance. Throw all of your ingredients on a baking sheet, pop it in the oven and you have a delicious hearty meal with all your protein and veggies!
---
Recipe:
3 Cups Ham (cooked and diced))
1 Red Bell Pepper (diced)
1 Orange Bell Pepper (diced)
1/2 Cup Onion (diced)
1 Bag or 10 oz riced cauliflower
Liquid Aminos to taste (about 2 Tablespoons)
Cover a baking sheet with Parchment Paper. Dice all your ingredients and place on a baking sheet.
Drizzle liquid aminos on top and bake at 350 degrees for 20 minutes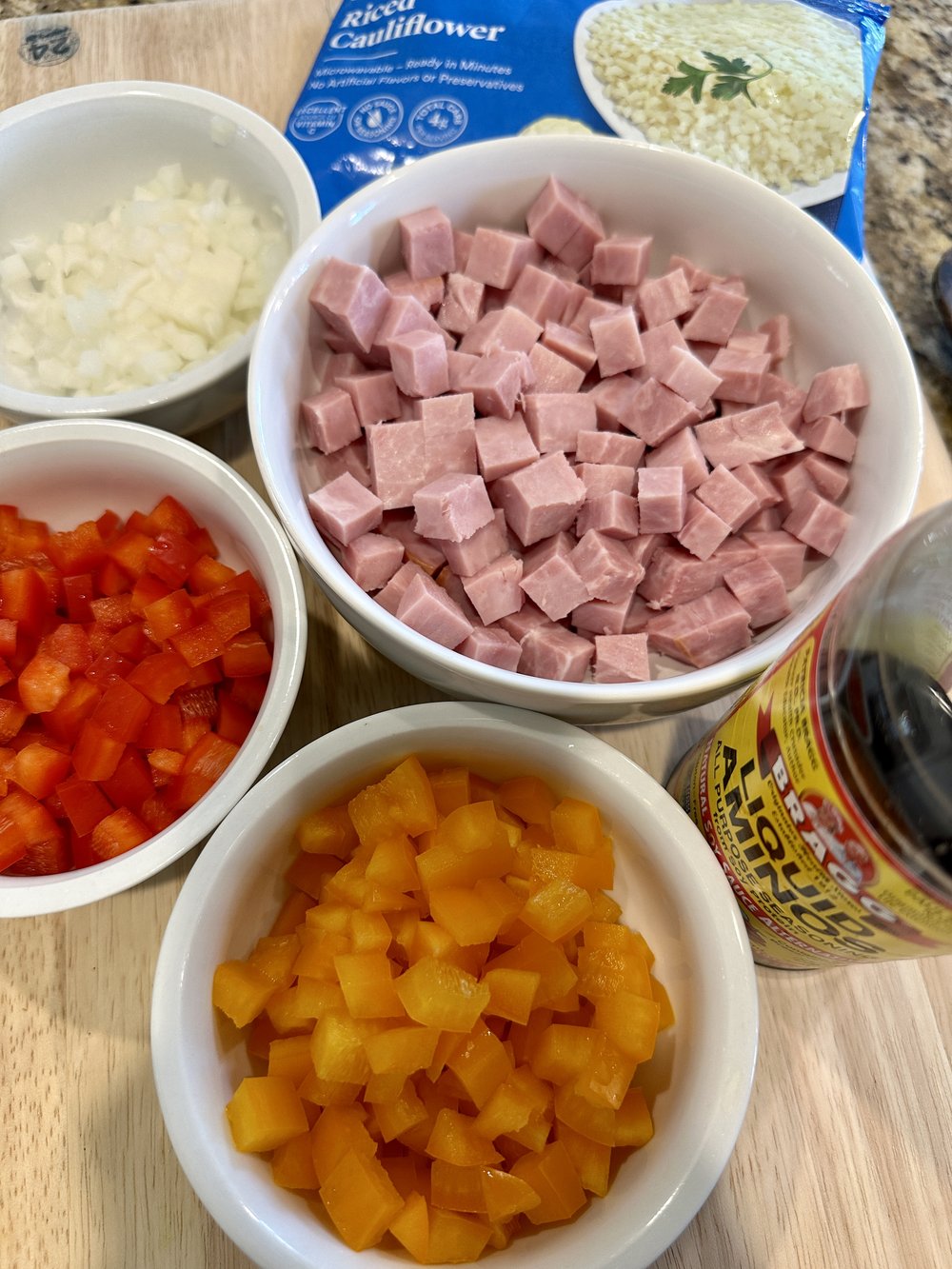 Makes 4 servings
Macros: Calories 174 , Fat 6g, Carbs 9g, Fiber 3g, (Net Carbs 6g) Protein 20g
---
The Keto Dad Tips and Tricks:
Mix all together in a bowl or layer on a plate

Make two batches to meal prep for the week! You could do one with chicken and one with ham. Wait to cook it until you're ready to eat!

Swap for another protein (chicken, steak, or pork)

Dice the leftovers for omelets the next day!
---
Watch The Keto Dad make this recipe!
Sheet Pan Ham