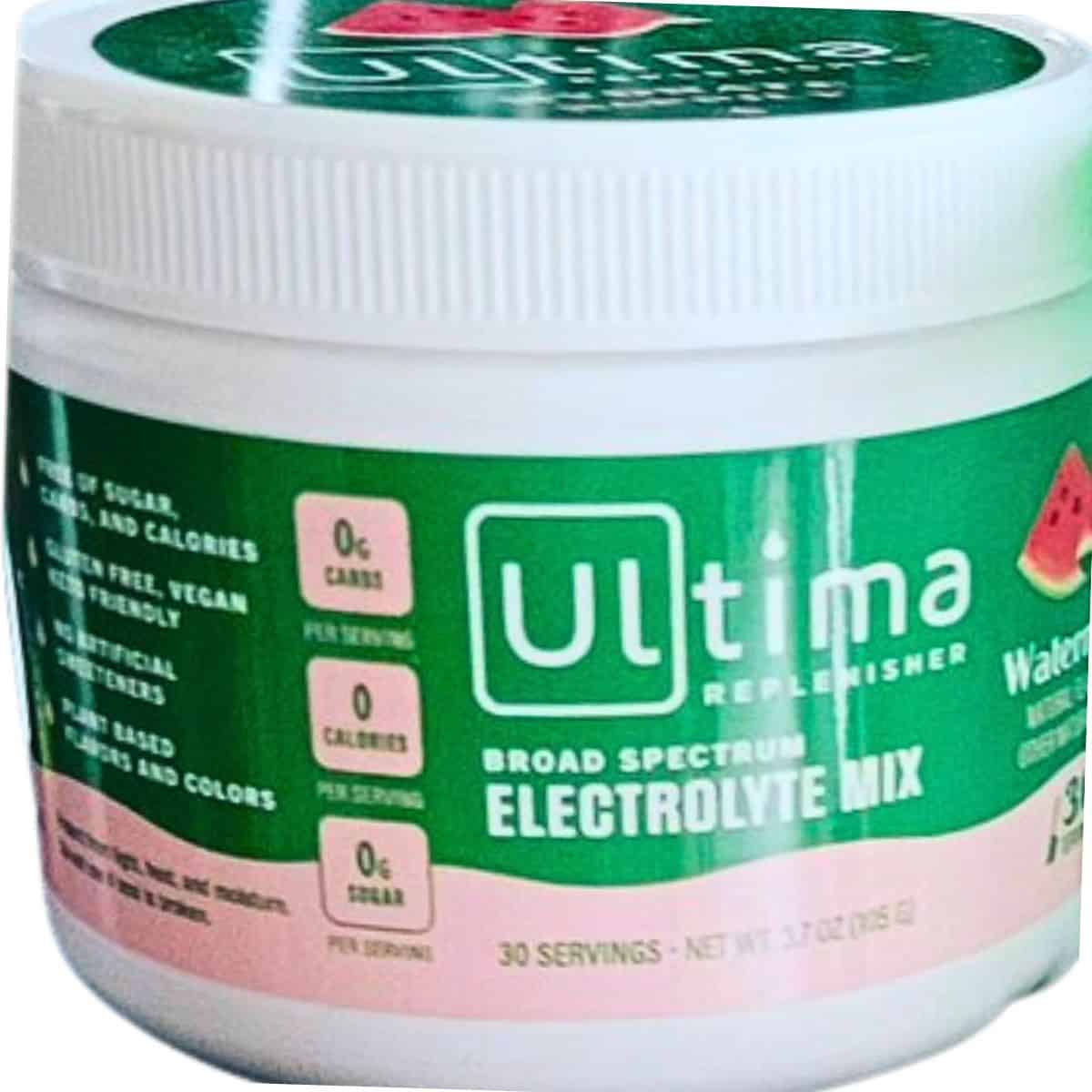 When I'm looking to purchase a supplement I want to look at all the details of the products.
Therefore, in this post, I looked at prices, ingredients, and different forms of electrolytes. I even priced out the servings of each electrolyte.
Most of the comparisons will be shown in tables for easy viewing.
Near the end of this article, I also have a discount code for you, if you choose one of the brands.
[feast_advanced_jump_to]
Electrolytes and Ingredients in Re-Lyte Hydration and Ultima
Ultima
The supplements in Ultima are magnesium citrate, citric acid, potassium, phosphate, potassium aspartate, calcium citrate, salt (sodium chloride), calcium ascorbate, zinc citrate, and manganese citrate.
Ingredients used for flavor are stevia leaf extract and natural flavors.
Other ingredients found in Ultima are citric acid, fruit, and vegetable powder for colors.
Re-Lyte Hydration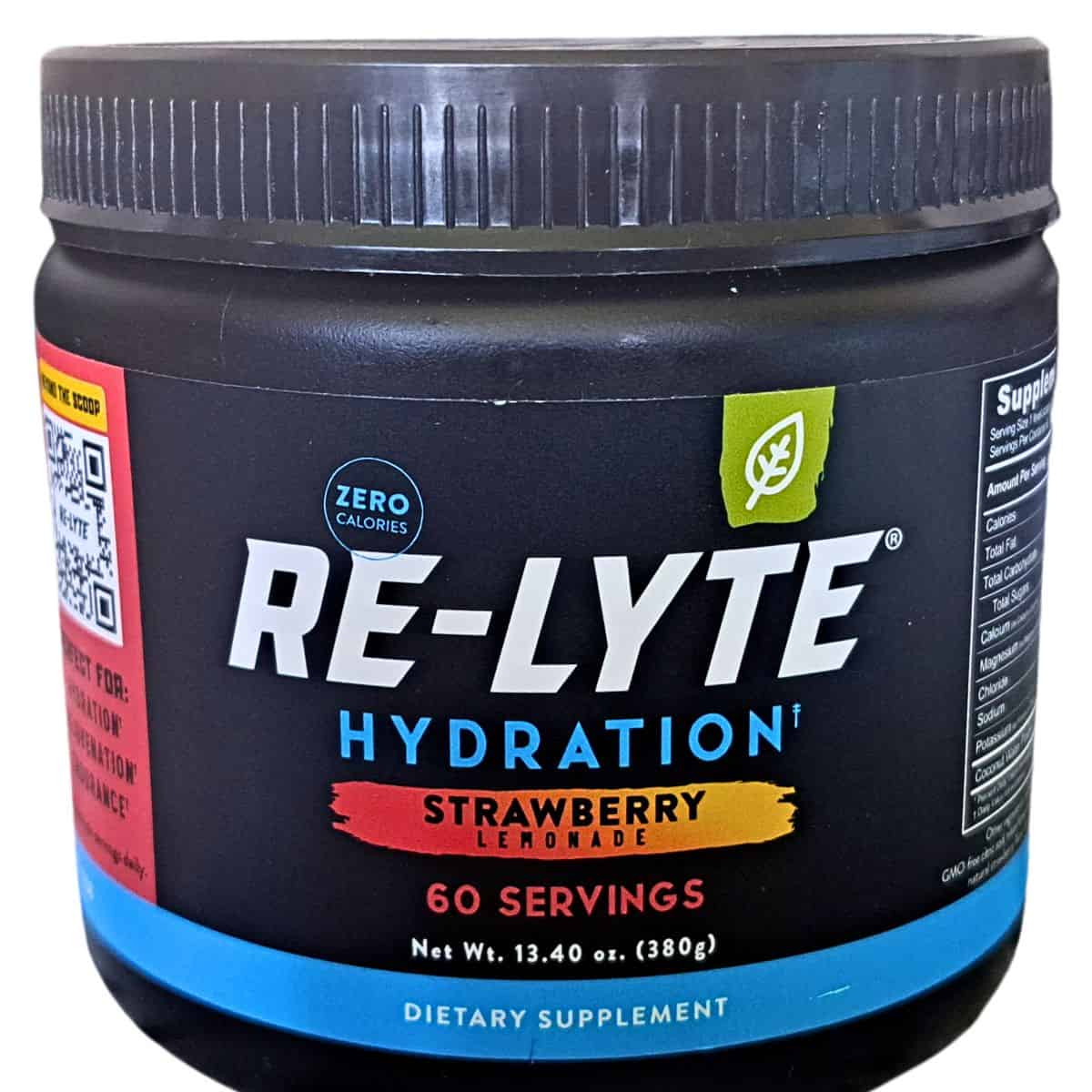 The supplements in Re-Lyte Hydration are salt from Redmond Real Salt, magnesium (malate and glycinate), potassium (citrate), chloride, calcium (carbonate), and coconut water powder.
Ingredients used for flavor are stevia leaf extract, natural flavors, and GMO-free citric acid.
Amounts of Electrolytes in Powder
To keep things standard in comparing the amounts of electrolytes in each brand it's always good to know how much powder is in each serving.
There are 3.5 grams of powder in Ultima and 6.3 grams in the Re-Lyte Hydration.
| Name | Magnesium | Potassium | Sodium | Calcium | Chloride | Phosphorus |
| --- | --- | --- | --- | --- | --- | --- |
| Re-Lyte Hydration | 50 mg | 400 mg | 810 mg | 60 mg | 1280 mg | Not Included |
| Ultima Replenisher | 100 mg | 250 mg | 55 mg | 65 mg | 78 mg | 70 mg |
This table looks at the total amount of electrolytes in each brand per serving.
Flavors of Each Brand
Ultima Replenisher
Lemonade
Blue Raspberry
Cherry Pomegranate
Grape
Passionfruit
Peach Bellini
Pina Colada
Pink Lemonade
Raspberry
Watermelon
Re-Lyte Hydration
Strawberry Lemonade
Mixed Berry
Mango
Pina Colada
Watermelon Lime
Lemon Lime
Unflavored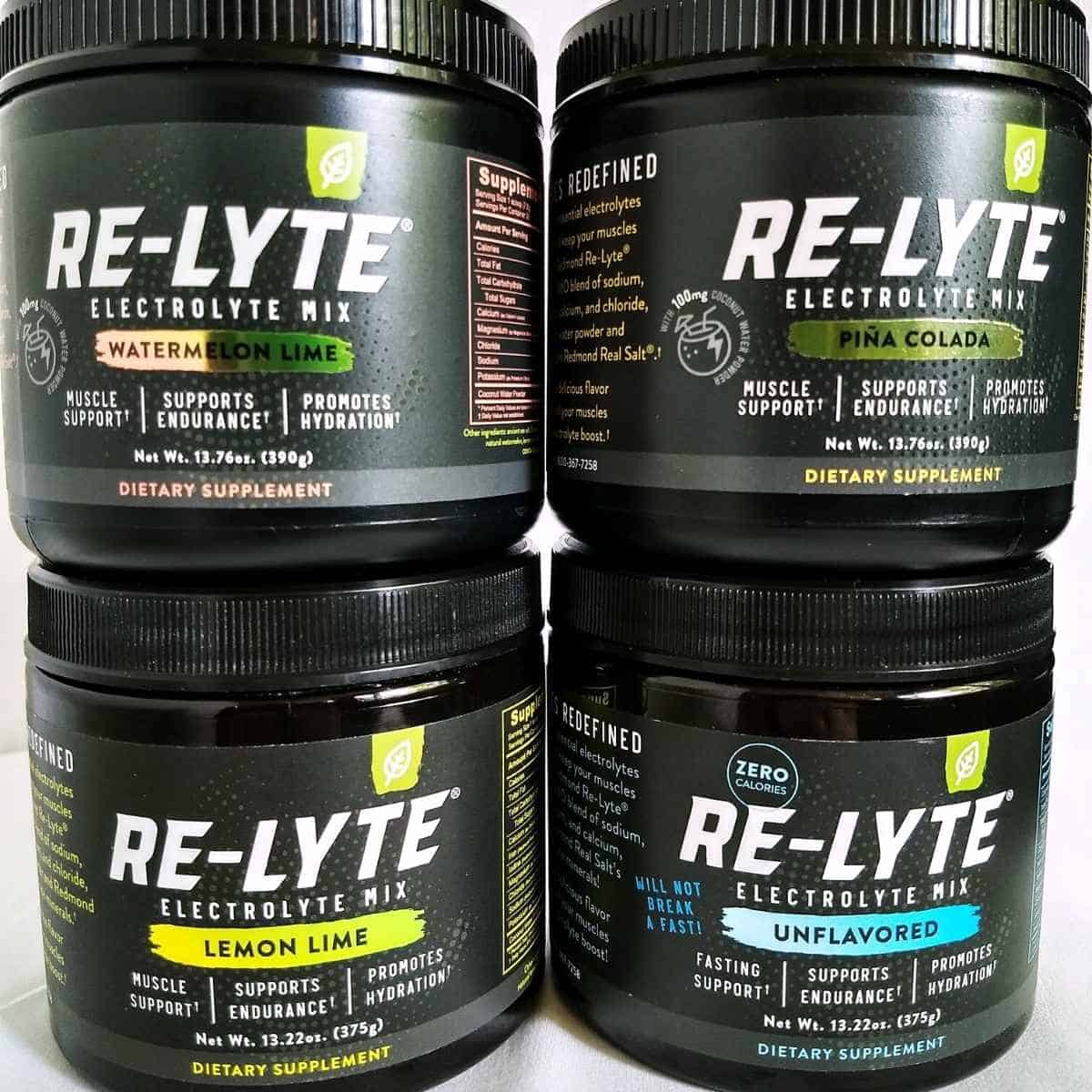 Different Forms of Electrolytes
| Name | Magnesium | Potassium | Sodium | Calcium | |
| --- | --- | --- | --- | --- | --- |
| Re-Lyte Hydration | Malate & Glycinate | Citrate | Redmond's Pink Real Salt | Carbonate | |
| Ultima | Citrate | Aspartate | Sodium Chloride | Ascorbate | |
This table looks at the different forms of electrolytes from each brand.
The top 3 electrolytes you will hear that we need most in keto are sodium, potassium, and magnesium. We must replenish these with food or through a supplement.
On a side note, most Americans are not getting enough magnesium in their diets.
The Difference between Potassium Aspartate and Potassium Citrate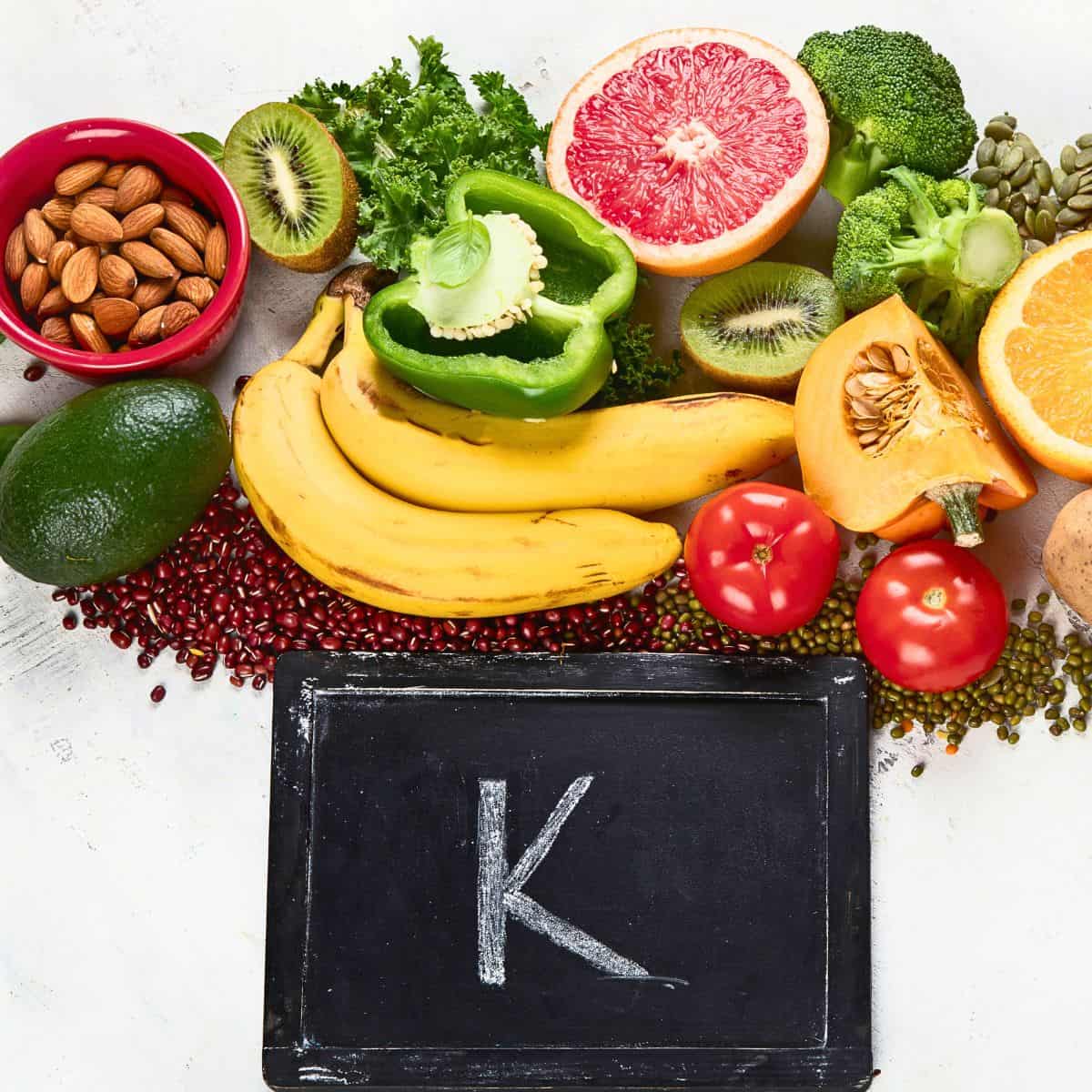 Potassium citrate is used to stop kidney stones that can happen if someone has gout. It's also used to treat kidney stones. Potassium citrate also alkalizes urine (source).
Potassium aspartate may increase mineral levels in your body, however, there is no solid research on this (source). It has been shown to have positive effects on brain pressure after a traumatic event to the brain (source).
The Difference between Magnesium Glycinate and Malate and Citrate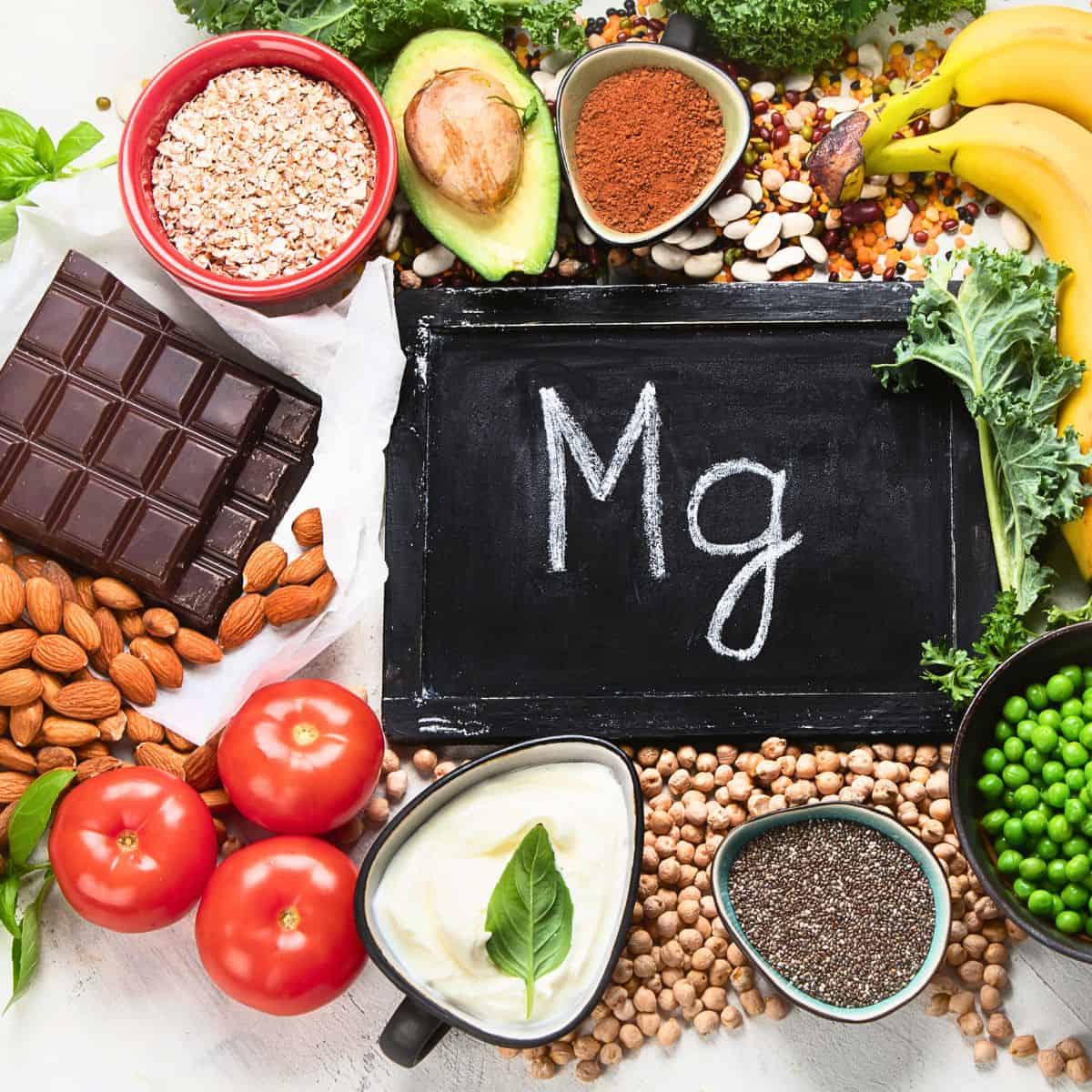 Magnesium glycinate has been found to help those who are dealing with cardiovascular diseases, inflammatory diseases, and diabetes. It even helps the quality of sleep and neurological functions (source).
Magnesium malate has been found to help the following conditions, Alzheimer's disease, type 2 diabetes, osteoporosis, headaches and migraines, fibromyalgia, and other related conditions (source).
Magnesium citrate is easy to obtain and relatively inexpensive. This one also may help with sleep. If you consume too much of this form you will experience loose stool though (source).
All of these forms of magnesium are easily absorbed.
The Difference Between Calcium Carbonate and Calcium Ascorbate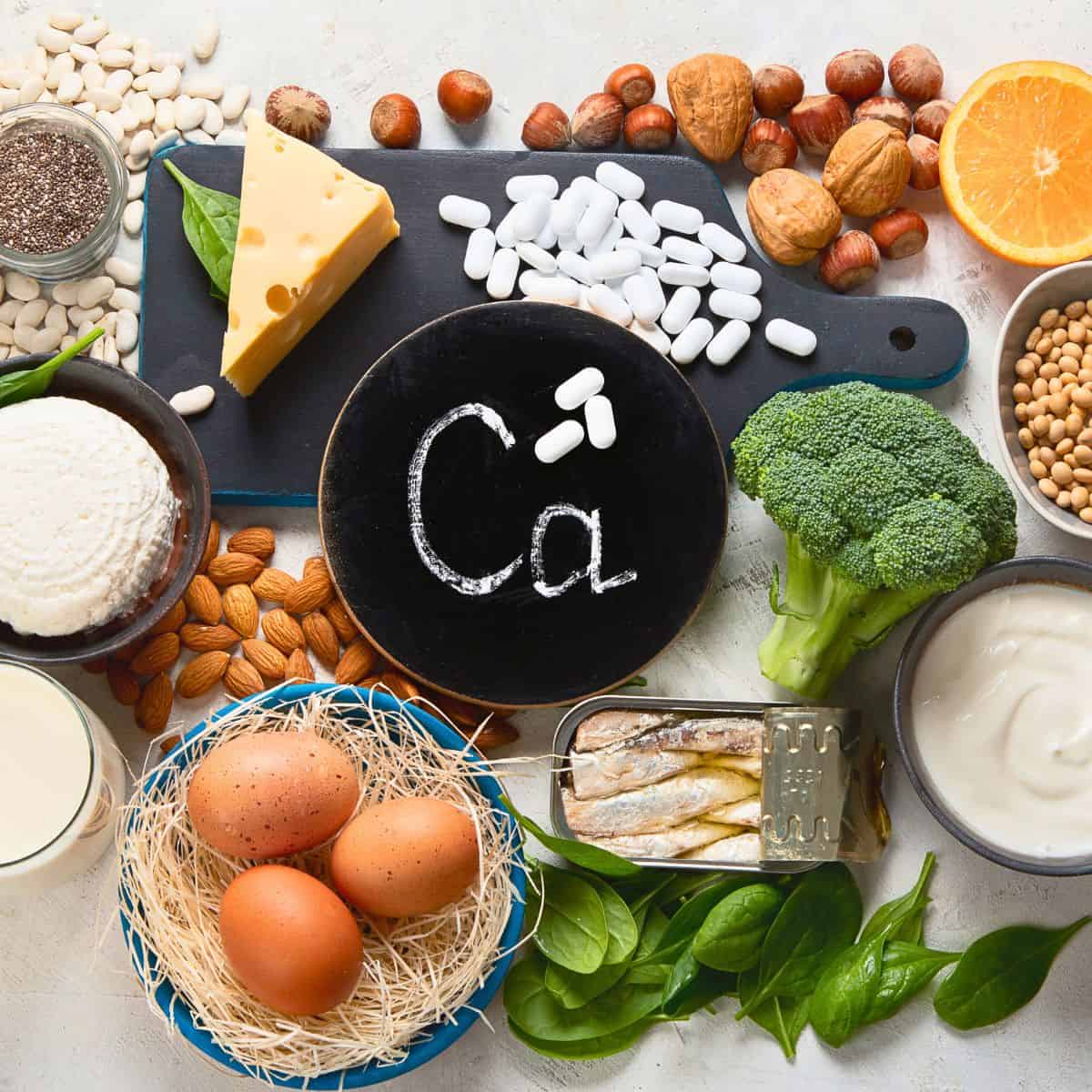 Calcium Carbonate proves beneficial in boosting the calcium levels within our bodies. Furthermore, its utilization extends to aiding in conditions arising from excessive stomach acid production. (source).
Calcium ascorbate is a form of vitamin C with calcium in it (source 1) (source 2). It is also utilized for addressing vitamin C deficiency and supporting growth and overall well-being (source 3).
Prices Per Serving
When I'm looking at getting supplements, price is a major factor in my discussion. I have this table below on the price per serving and then another table on the price per electrolyte.
Price Per Electrolyte
| Name | Price/Magnesium | Price/Potassiuim | Price/Sodium |
| --- | --- | --- | --- |
| Re-Lyte Hydration | $0.84 | $0.10 | $0.05 |
| Ultima | $0.45 | $0.18 | $0.82 |
What are the benefits of Redmond Re-Lyte?
One benefit of Redmond's Re-Lyte is that it's formulated with experts to include a 2:1 sodium-to-potassium ratio, plus magnesium, chloride, calcium, and the 60+ trace minerals from Real Salt. (The Unflavored variety does not have calcium.)
Another great benefit of Redmond's Re-Lyte Hydration mix is that it's easier to mix compared to their previous Re-Lyte Electrolyte powder.
The new formula has the same amounts of electrolytes, 0 carbs per serving, and still no junk with great flavor.
To learn more about the new formula, click here.
Are There Single-Serve Sticks for Re-Lyte Hydration and Ultima?
Yes, there are single-serve packets for both of these brands.
Why I Like Re-Lyte Hydration More than Ultima
I would rather consume the form of magnesium in Relyte compared to the kind in Ultima. I don't want to run the risk of pooping my pants. HA
I also like the form of potassium in Redmond's, citrate, compared to Ultima's, aspartate, for my needs.
There is more potassium and sodium in Re-Lyte Hydration, which can be hard for me to get in every day.
I love the source of the sodium that Redmond Real Salt uses, as there are extra minerals in there. Plus it tastes better than sodium chloride.
More Info on Re-Lyte Electrolyte Powder
If you want more detail on Redmond's electrolyte mix, I have a post on their powder where I go into more detail.
The images are different as the company changed the outside of their packing this spring.
The post Comparing Electrolyte Powders: Relyte vs Ultima appeared first on Keto Keuhn Nutrition.