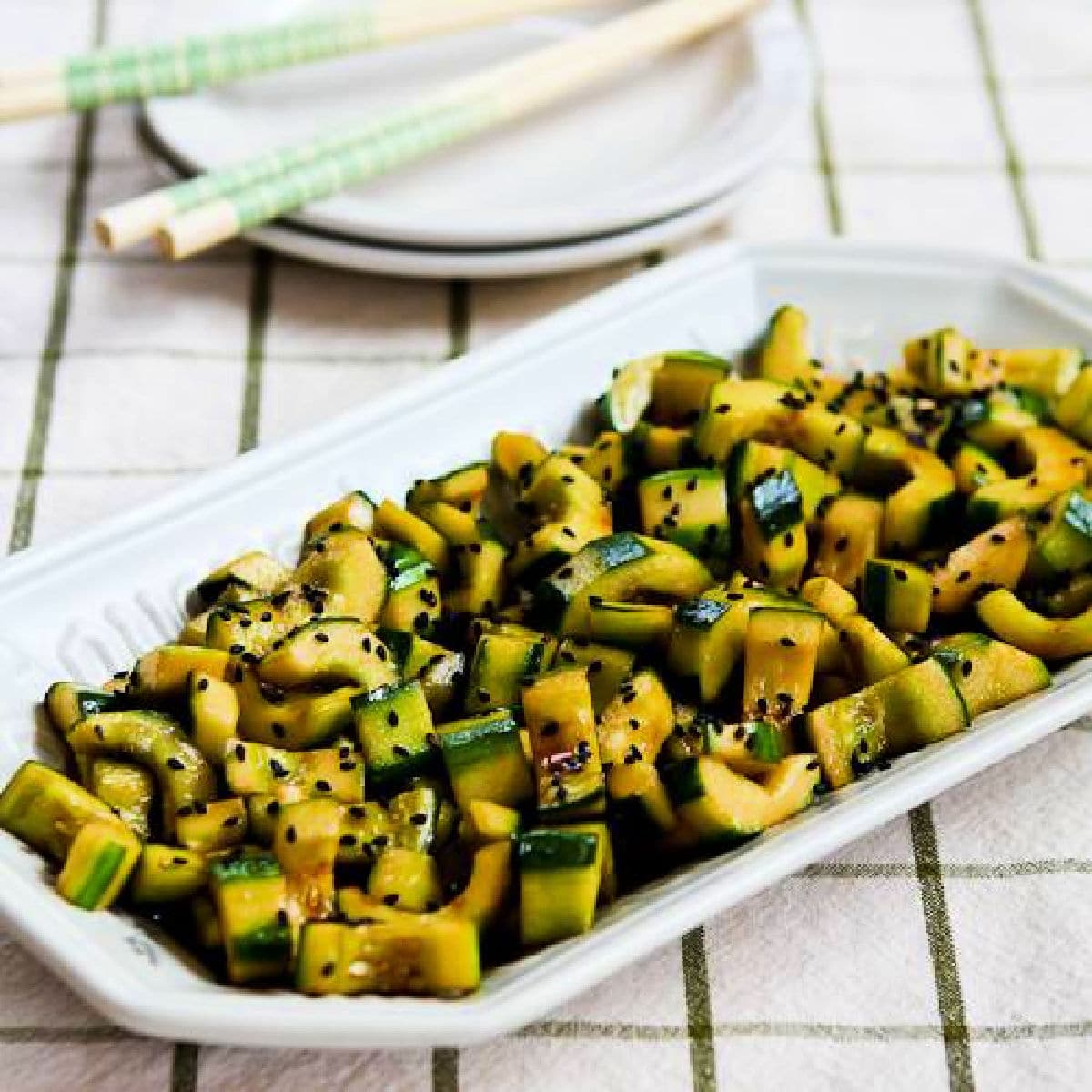 Chinese Cucumber Salad is an interesting salad to make with garden cucumbers, and the step of marinating the cucumbers adds amazing flavor. I love this with a little Sriracha Sauce but make it as spicy or mild as you prefer.
PIN the Chinese Cucumber Salad recipe to try it later!
I love salads like this Chinese Cucumber Salad so much that when I run across people who are indifferent to cucumbers, I always wonder if they've ever had fresh-from-the-garden cucumbers. When fresh garden cucumbers first start to appear in the Farmers Market (or in your garden), I like to just wash them, slice in half, and eat with a little salt.
And when summer cucumbers start to be abundant I love to make something like this Chinese Cucumber Salad that uses a lot of cucumbers. The inspiring recipe came from a very old cookbook for gardeners called Too Many Tomatoes, Squash, Beans, and Other Good Things (affiliate link). It's a book with some unusual and interesting ideas for using up garden veggies, and this cucumber salad was definitely a winner.
The post Chinese Cucumber Salad appeared first on Kalyn's Kitchen.