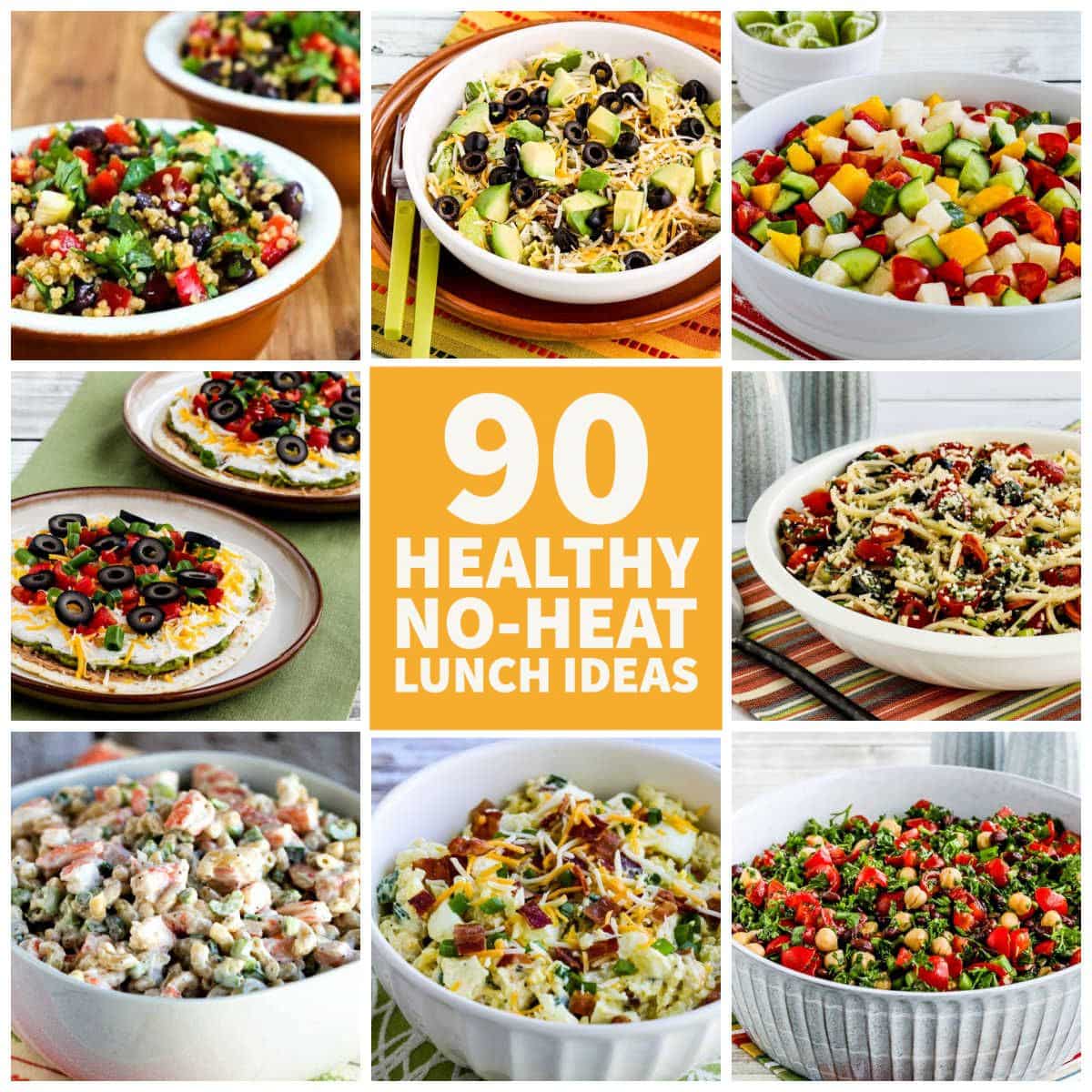 Here are 90 Healthy No-Heat Lunch Ideas for taking to work or to eat for lunch at home when you don't want hot food! And most of these healthy no heat lunch ideas are low-carb and gluten-free.
PIN the 90 Healthy No-Heat Lunch Ideas to find them later!
When I used to teach elementary school and also worked on this blog, I was grateful for leftovers to take to school and warm up for lunch. But without a place to heat food at the workplace, healthy lunches are more challenging.
Years ago I had a request on the Kalyn's Kitchen Facebook page to share ideas for healthy brown bag lunches that don't need to be heated, and I worked hard on this collection of 90 No-Heat Lunch Ideas and it ended up being a big hit on the blog.
Now fast forward quite a few years and I'm more focused on low-carb eating, and my blog has also changed quite a bit since this was first posted. So I'm updating this collection of healthy lunches with more low-carb options, although there are still plenty of ideas for readers who follow other diets as well.
And truthfully, there are now more than 90 ideas here for a lunch that doesn't need to be heated! I hope you'll find a couple of things that will end up being a repeater lunch for you!
The post 90 Healthy No-Heat Lunch Ideas appeared first on Kalyn's Kitchen.