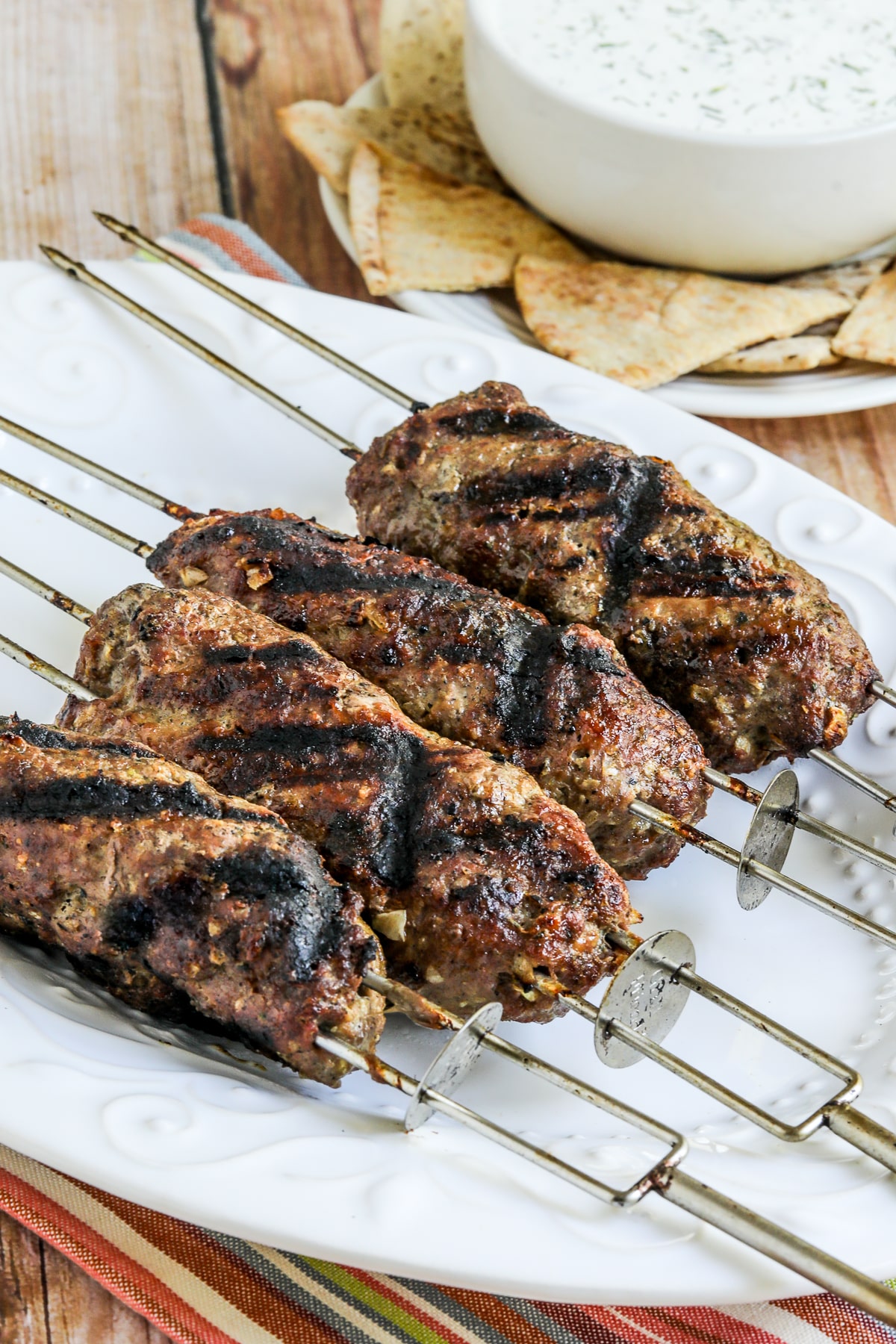 Authentic Kabob Koobideh is a Persian dish of seasoned ground beef on skewers that's often found as a street food in Iran. My version of these ground beef kabobs are delicious and easy to make on a grill at home.
PIN Kabob Koobideh to make it at home!
If you're familiar with my website at all, you may have noticed I have quite an assortment of recipes for grilled kabobs. But this recipe for Kabob Koobideh is a unique type of kabob made with double-ground seasoned ground beef that's cooked on skewers. This is my version of the type of ground meatkabob that's often seen as a street food in Iran.
I learned to like these Persian ground beef kabobs in a Salt Lake City restaurant that's now called The Med. When I started my blog, I did some experimenting to try to reproduce the dish I'd enjoyed at The Med, where it's still on the menu and called Kabob-e-Kubideh. I searched on the internet and found several recipes, but for my first few attempts the result was nothing like the dish I'd loved so much at The Med.
The post Kabob Koobideh (Persian Ground Beef Kabobs) appeared first on Kalyn's Kitchen.