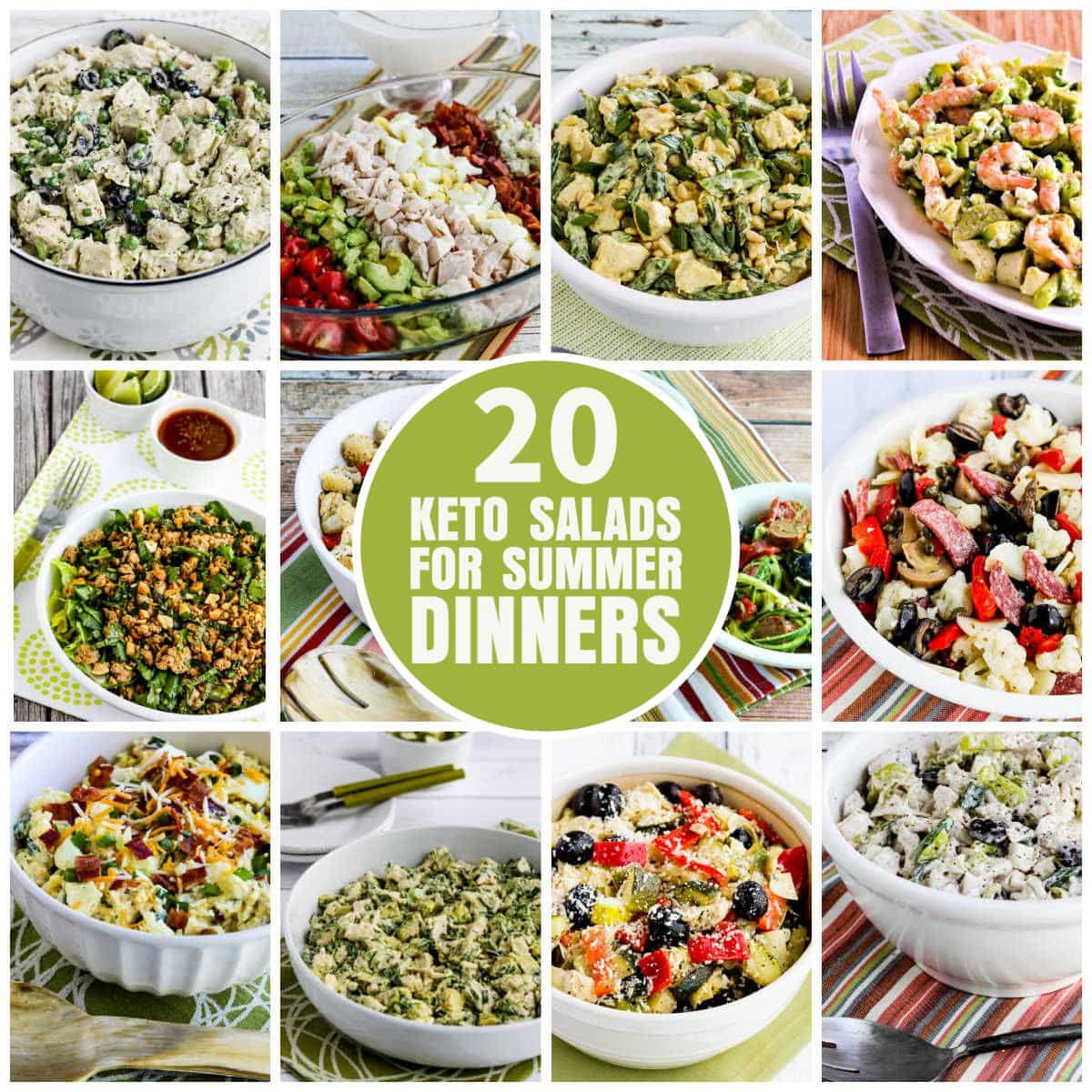 Here's an amazing collection of 20 Keto Salads for Summer Dinners, and salad is the perfect thing for dinner when the weather heats up! And all the low-carb salad recipes featured here are salads I've enjoyed over and over!
PIN the Keto Salads to try some later!
When the weather feels like summer you know it's salad season, and you only have to peek into the Salads Index on this site to see that I'm a huge fan of salads. So the hard thing about recommending 20 Keto Salads for Summer Dinners was narrowing it down to only 20 salads to include!
But after looking around a bit, I ended up with a great collection of different salads, and I hope there's a summer salad here you might like to try soon whenever you feel like having a delicious salad for dinner!
The post 20 Keto Salads for Summer Dinners appeared first on Kalyn's Kitchen.