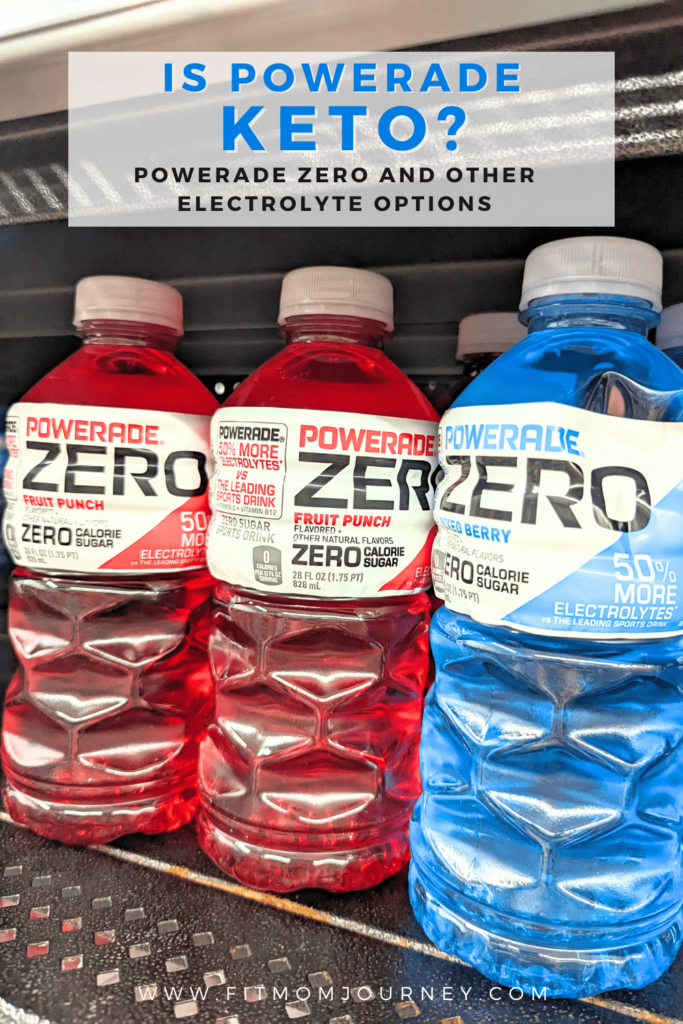 During the summer months, or for athletes, electrolyte drinks are essential for hydration. Powerade and Powerade Zero are are popular sports drinks available at nearly every grocery store and gas station, making them easy-to-grab options. But is Powerade keto? Is Powerade Zero Keto Here are the facts on this brand of sports drinks for the keto diet, as well as alternatives.
What Is Powerade?
Powerade is a sports drink that claims to replenish electrolytes, carbohydrates, and vitamins lost during exercise. Powerade comes in a version that contains carbohydrates, and Powerade Zero, which does not contain carbohydrates.
Both Powerade and Powerade Zero come in many different flavors.
Related: The Best Keto Energy Dinks
What is Powerade Made Of?
Powerade (containing carbs) is made from:
Water
Glucose
Citric Acid
Acidity Regulators (Sodium Citrate, Potassium Citrate),
Fructose, Stabilisers (Acacia Gum, Glycerol Esters of Wood Rosins),
Sweeteners (Aspartame, Acesulfame-K),
Flavourings,
Colour (Brilliant Blue),
Vitamin B6. Contains a source of Phenylalanine.
According the to Powerade Zero nutrition label (fruit punch flavor) contains:
WATER,
LESS THAN 0.5% OF:

CITRIC ACID,
ELECTROLYTES (SALT, SODIUM CITRATE, MAGNESIUM AND CALCIUM CHLORIDES, MONO-POTASSIUM PHOSPHATE),
VITAMINS B12 AND C (CYANOCOBALAMIN AND ASCORBIC ACID),
NATURAL FLAVORS,
SUCRALOSE,
ACESULFAME POTASSIUM,
CALCIUM DISODIUM EDTA (TO PROTECT COLOR),
RED 40.
What Are Powerade Nutrition Facts?
Powerade (containing carbs) has the following nutrition: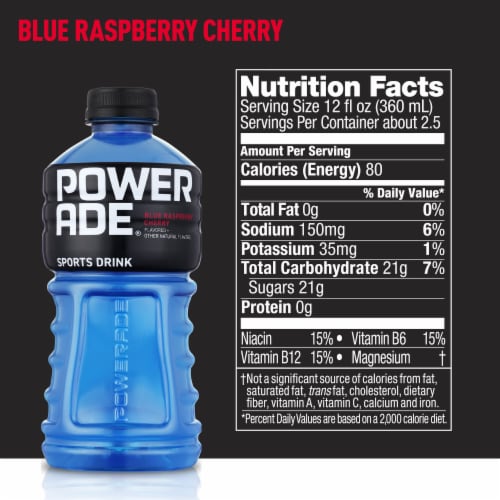 Powerade Zero sugar has zero calories or added sugar, and has the following nutrition information: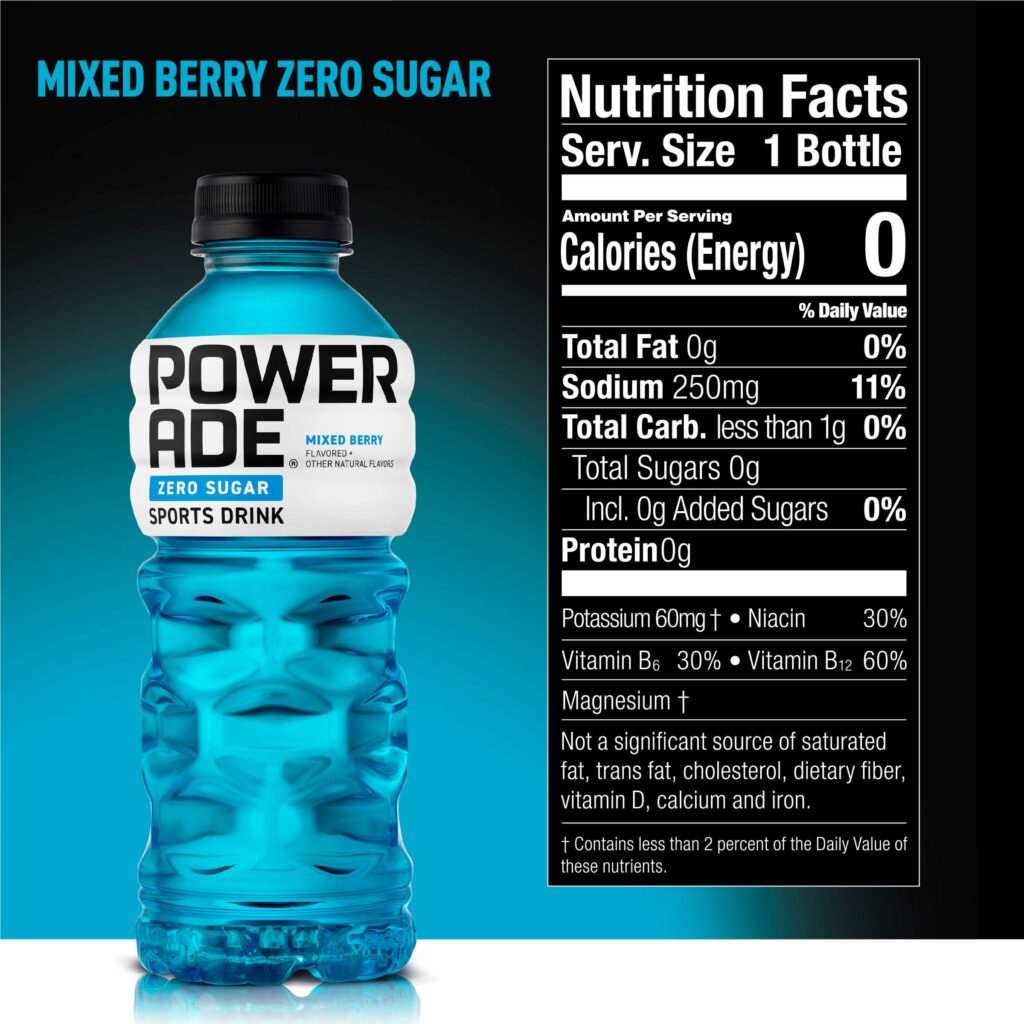 Is Powerade Keto Friendly?
Regular Powerade contains more than 1 days' worth of carbohydrates in just one bottle, due to it being sweetened by glucose, therefore we don't even need to look further to know that Powerade is not keto-friendly
PoweradeZero technically contains no carbs, which fits within a ketogenic diet.
But before you decide that PoweradeZero is a great choice for low carb diets, there are concerns with many of the ingredients included in PoweradeZero.
Why Powerade and Powerade Zero Aren't The Smart Choice for Ketogenic Diets
Technically, Powerade Zero is keto-friendly because it contains zero sugar, carbs, and calories.
However, Powerade Zero contains artificial sweeteners, such as sucralose and acesulfame potassium, which can cause digestive issues and may affect insulin levels in some people.
They also contain artificial colors, known to cause behavior, neurological, and immune problems in humans.
If you are following a strict keto diet, you may want to avoid Powerade Zero or limit your consumption.
Here is a list of the ingredients and they're known or associated health risks:
Citric Acid: often made from GMO sources, sprayed with glyphosate, may irritate skin and digestive system, and may also be linked to mold reactions.
Sodium Citrate & Potassium Citrate: may cause nausea, vomiting, diarrhea, or stomach pain.
Acacia Gum: can cause nausea, diarrhea, and bloating.
Glycerol Esters of Wood Rosins: declared "not safe as food additive" by European Food Safety Authority (EFSA)
Aspartame: linked to learning problems, headaches, seizures, migraines, irritable moods, anxiety, depression, and insomnia.
Acesulfame-K: studies have found this sweetener to be responsible for headaches, depression, nausea, mental confusion, liver effects, kidney effects, visual disturbances, and cancer.
Flavourings: a massive pile of more than 300 different ingredients companies are not required to disclose.
Brilliant Blue Food Coloring: have been linked to ADHD, allergies, asthma, and rental failure.
Sucralose: linked to leukemia, weight gain, obesity, diabetes, liver inflammation, metabolic dysfunction, and more.
Acesulfame Potassium: also linked with headaches, nausea, confusion, liver effects, kidney effects, visual disturbances, and cancer.
Calcium Disodium EDTA: noted to cause pain, fever, chills, tiredness, headache, nausea, vomiting, skin rash, sneezing, stuffy nose.
Red 40: Hyperactivity, irritability and depression, allergic reaction, hives, asthma, sneezing, skin irritation, migraines.
If you do consume Powerade Zero, it's best to do so in moderation and monitor how your body responds.
Consider drinking plain water or other keto-friendly beverages instead of Powerade Zero, OR consider some of the alternatives below: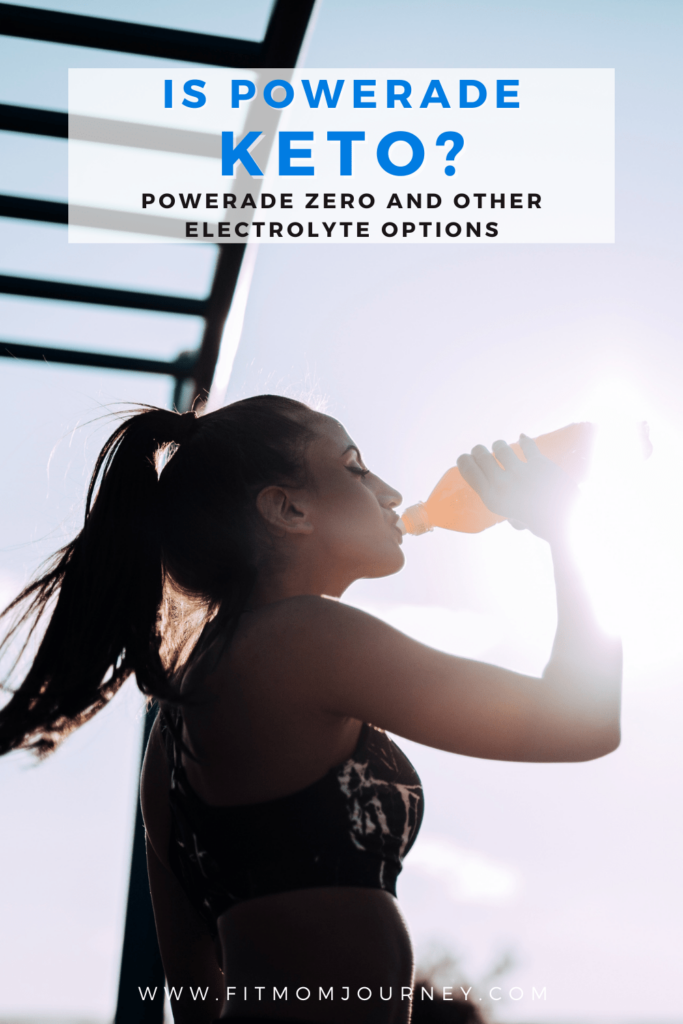 Powerade Zero Better Alternatives for the Keto Diet
The good news is that there are LOTS of keto electrolyte drinks on the market that are alternatives to Powerade Zero fi watching blood sugar levels, beating keto flu, or just adhering to a low-carb diet.
One good option (that's also cheap: water with a pinch of sea salt: staying hydrated is essential on a keto diet, and plain water is the best option.
Electrolyte Supplements: if you need to replenish your electrolytes, consider taking a supplement that doesn't contain any sugar or carbs.
LMNT (Elemental Labs)
Santa Cruz Paleo Electrolytes
Redmond Real Salt Electrolytes
The above quality electrolytes do not contain any sugar alcohols or high fructose corn syrup.
More importantly, they taste great, are a great way to get a balanced source of key electrolytes and essential nutrients with low to zero net carbs.
Coconut Water: contains natural electrolytes and can be a great post-workout drink.
Bone Broth: rich in electrolytes and can be a tasty way to replenish after a workout or if you're feeling dehydrated.
Herbal Tea: can be a great option if you're looking for something with flavor but without any sugar or carbs.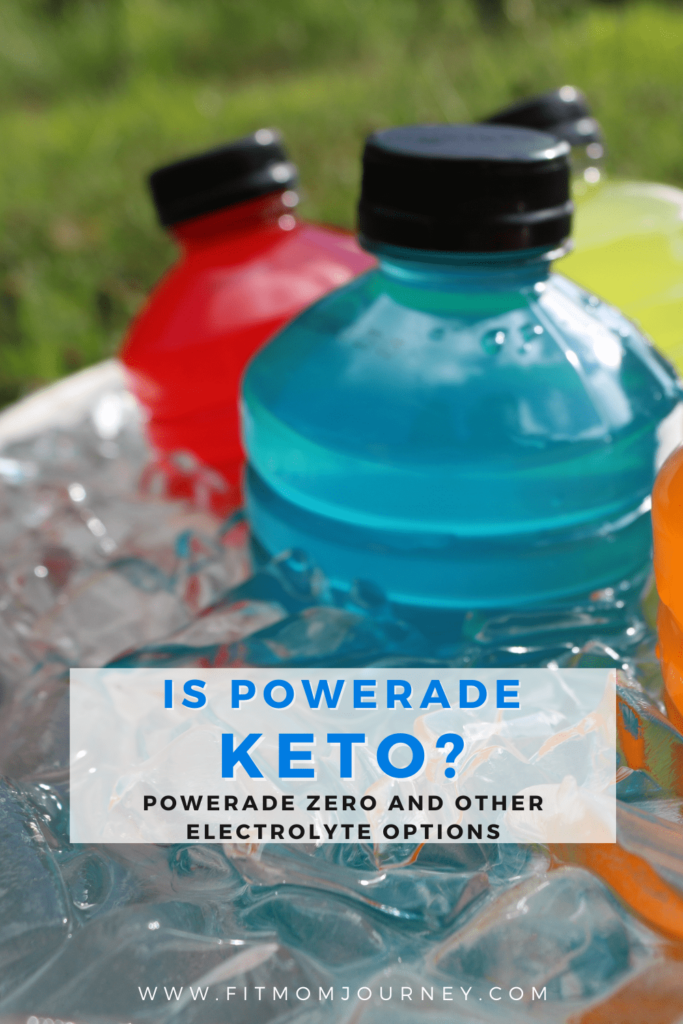 Why You Need Extra Salt On The Ketogenic Diet
Let me start by saying that the USDA's guideline of 2,300mg of sodium consumption per day guideline has been proven to be too low for almost everyone (unless you have kidney problems).
I won't get into THAT issue here, but if you would like more information about the important of salt for everyone, check out Dr. James Nicolantonio and his book The Salt Fix: Why The Experts Got It All Wrong — And How Eating More Might Save Your Life.
In fact, not consuming enough sodium can lead to health problems down the road, and exacerbate current health problems, and even cause uncomfortable muscle contraction.
When you are on a ketogenic diet, or any diet low enough in carbohydrates to lower blood insulin levels, this drop in insulin causes a drop in body water levels if you aren't consuming enough electrolytes.
Personally, if I don't consume 5.000 – 7,000mg of sodium per day, my energy levels drop significantly.
That's why you have keto flu: because you haven't been getting enough electrolytes in.
In general, a good guideline for most moderately active people is 5,000 mg of sodium today, as well as extra magnesium and potassium.
Should You Consume Powerade Zero on a Keto Diet?
Powerade Zero's macros as a sugar-free sports drink can be a keto-friendly option for those who need to replenish electrolytes or want a low-calorie drink.
However, the artificial sweeteners in Powerade Zero may cause digestive issues and affect insulin levels in some people.
If you do consume Powerade Zero, it's best to do so in moderation and monitor how your body responds.
Ultimately, it's up to you to decide if Powerade Zero fits into your keto diet and lifestyle. Consider other keto-friendly alternatives, such as plain water or natural electrolyte sources, as well.
The post Is Powerade Keto? (Powerade Zero and Other Options) appeared first on Fit Mom Journey.