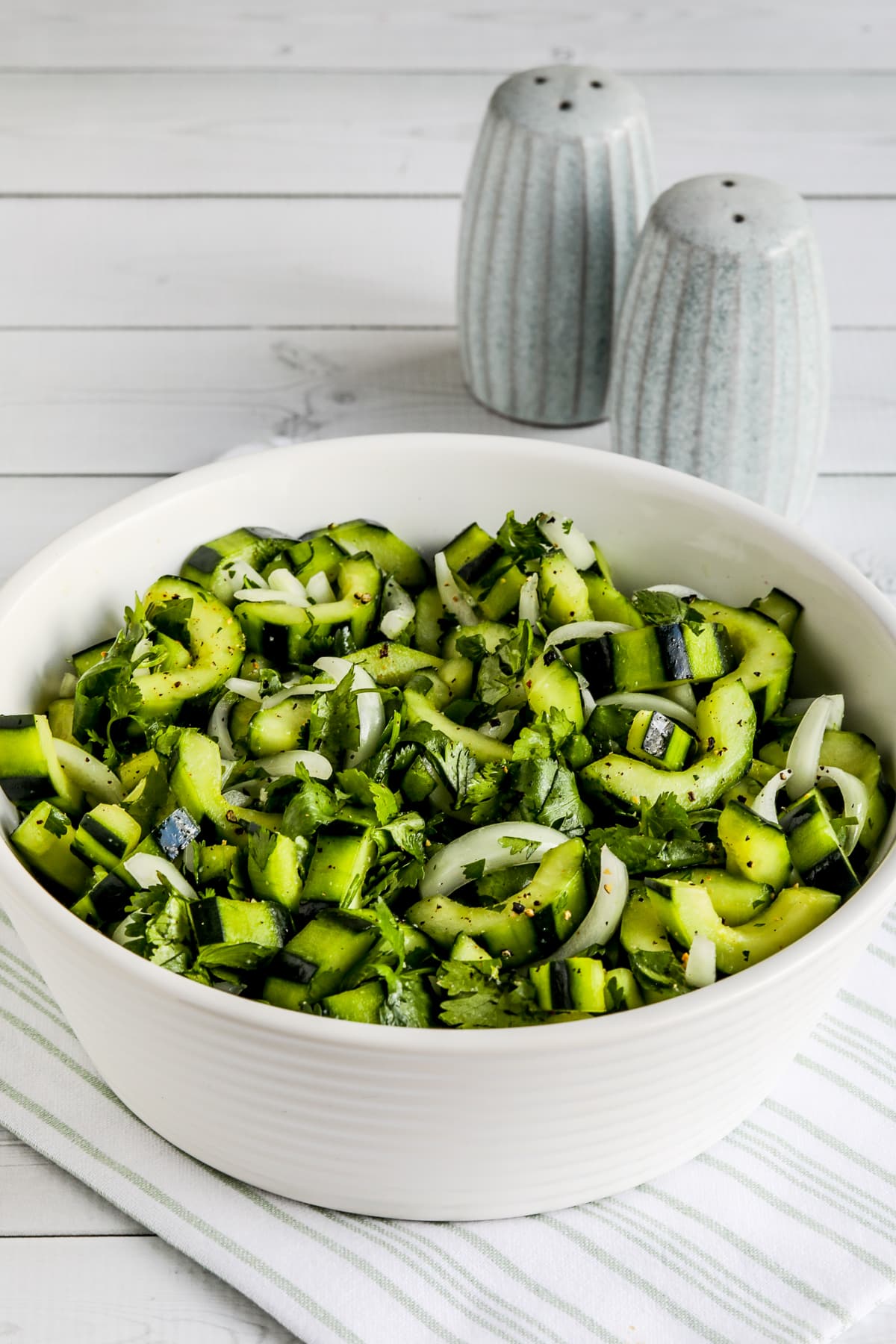 This Asian Cucumber Salad has Vidalia Onions and cilantro, and this is a cucumber salad I've been making for years when the weather gets hot. You can skip the cilantro or use other sweet onion if you prefer, but whichever way you make it, this is a salad I'd enjoy as a side dish all summer long.
PIN the Asian Cucumber Salad to try it later!
This favorite Asian Cucumber Salad that has Vidalia Onions (or any sweet onion) and cilantro was inspired by those thinly sliced cucumbers marinated in rice vinegar that are sometimes served with sushi. And I love this type of light and refreshing salad that's perfect for days when it's really scorching outside.
And even though I love the salad with the addition of sweet onions and cilantro, I think this rice vinegar dressing is also delicious on plain cucumbers, so if you don't like all the ingredients (or want fewer carbs without the sweet onion), just go for it with the cucumbers.
The post Asian Cucumber Salad appeared first on Kalyn's Kitchen.