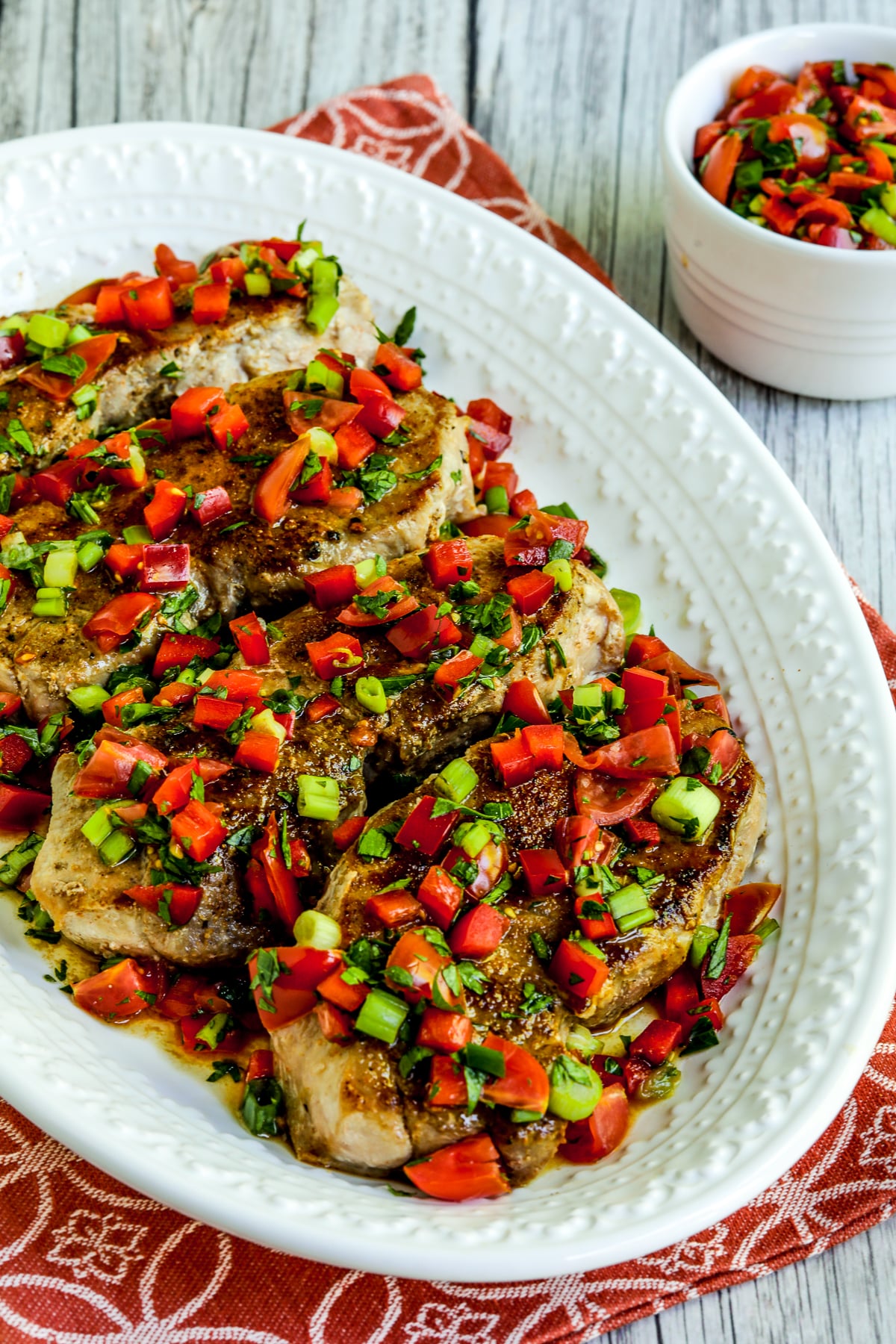 Creole Pork Chops with Tomato-Pepper Relish are a delicious low-carb and gluten-free dinner with New Orleans flavors. And if you use pork loin sirloin chops to make this, they're easy to cook and less expensive than other pork chops.
PIN the Creole Pork Chops to try them later!
Today I'm updating this recipe for Creole Pork Chops with Tomato-Pepper Relish to see if I can entice more of you to try it! And definitely when Kara and I worked on this recipe we greatly improved the photos, and we absolutely loved the updated version of this recipe!
This pork chop recipe uses a favorite Creole Seasoning that I learned to love years ago when I worked with a teacher who had moved to Utah from Louisiana. And I always liked this recipe and felt like it should be more popular on the site!
I've been lucky enough to visit to New Orleans many times, and it's definitely one of the most interesting food cities in the U.S. If you haven't tried any of the New Orleans specialties like Shrimp Etouffee, Andouille Sausages, or Red Beans and Rice, I recommend jumping on a plane and going to New Orleans immediately. Then make these Creole Pork Chops as soon as you get back home!
The post Creole Pork Chops with Tomato-Pepper Relish appeared first on Kalyn's Kitchen.