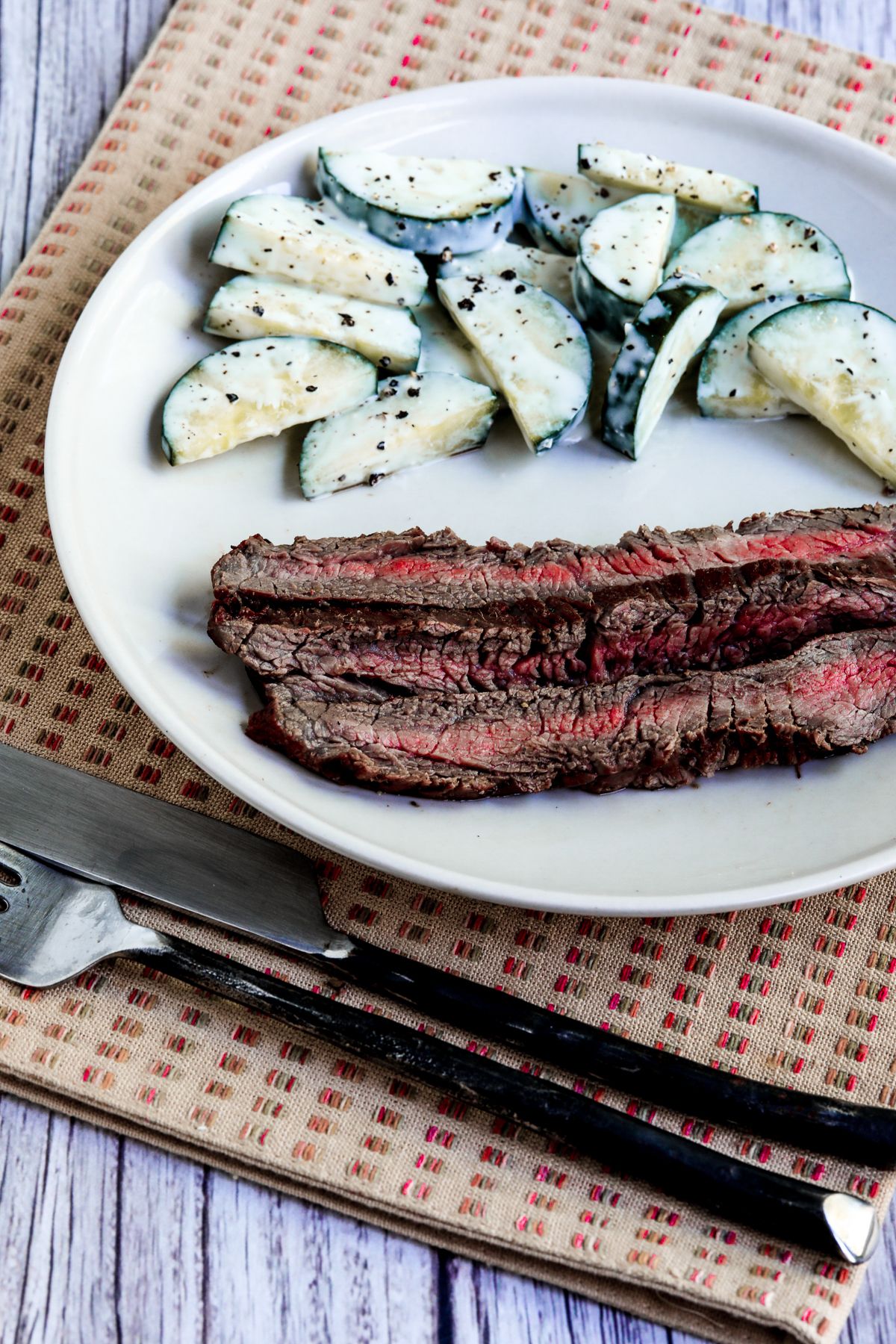 Marinated Grilled Flank Steak is a dinner that will please any beef lover, and this tasty marinated steak recipe is easy to make. And flank steak is extra low in carbs; enjoy!
PIN the marinated grilled flank steak to try it later!
I first made this Marinated Grilled Flank Steak many years ago when a teacher at my school asked for more beef recipes on the blog. Since then I've made this quite a few times, changing the marinade ingredients slightly each time.
Now it's summer grilling season and this recipe was definitely in need of a photo update, so I'm also updating the post with those photos and a switch to the easier marinade that's now my favorite for using on flank steak. (If anyone was a fan of the original version, you can still see that recipe here.)
Flank steak is best when it's cooked medium-rare or less, so if you like your beef well-done this may not be the recipe you want to try. But for anyone who enjoys a good medium-rare steak, this is a real treat for a dinner cooked on the grill. And if you want to duplicate the dinner you see in these new photos, we ate our grilled flank steak with simple Cucumbers Caesar on the side!
The post Marinated Grilled Flank Steak appeared first on Kalyn's Kitchen.