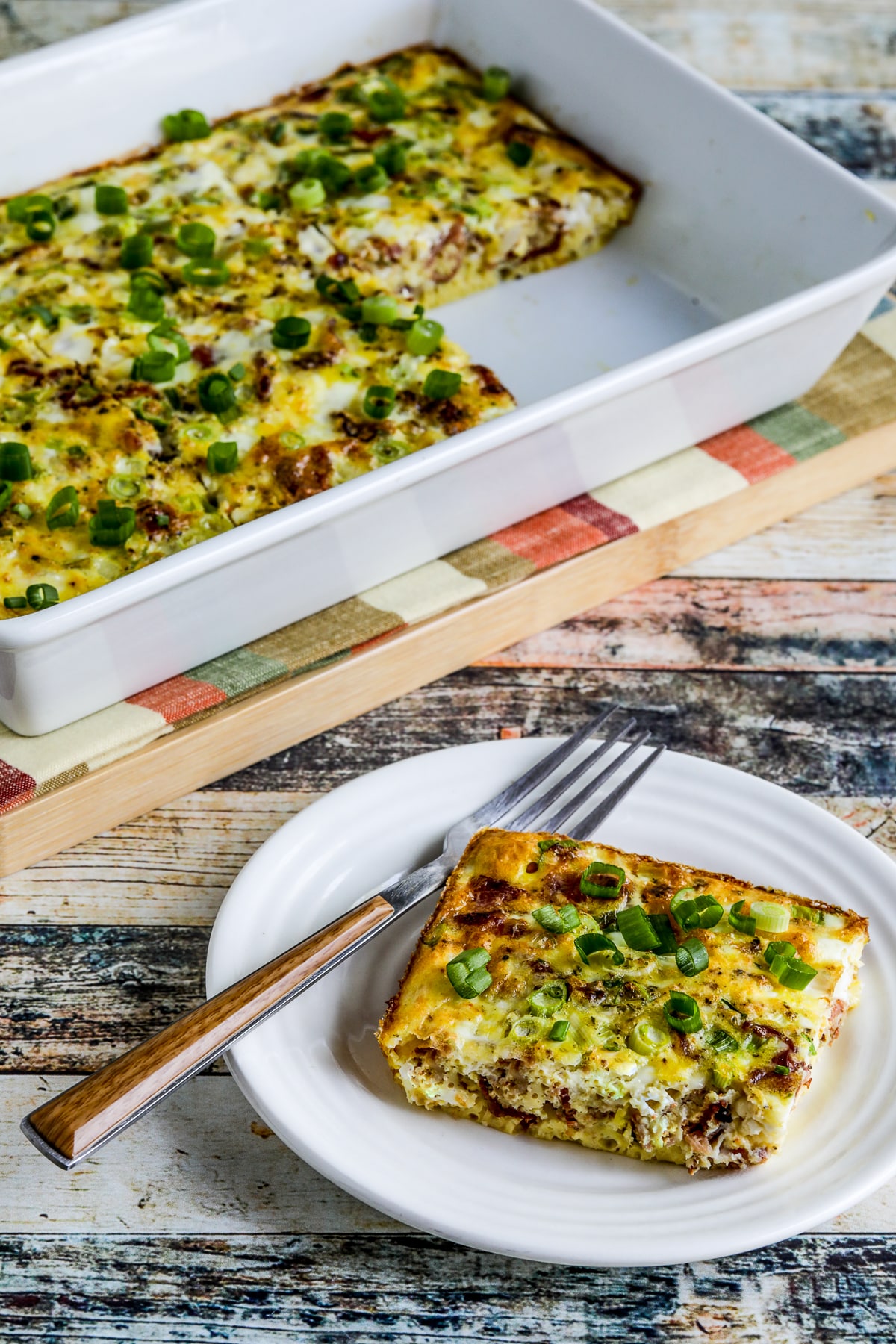 This Bacon Feta Breakfast Casserole is high in protein, extra easy to make, delicious, and really low in carbs. And everyone who loves bacon and Feta is going to swoon over this for a tasty breakfast.
PIN the Bacon Feta Breakfast Casserole to try it later!
I created this Bacon Feta Breakfast Casserole years ago, and although it quickly became one of my own favorites it never was as popular as I thought it would be on the website. And through the years I wondered why other people who also love bacon and Feta were not making this regularly like I was. Because BACON and FETA, how could this not taste amazing?
And then recently I decided the lack of support for the recipe might just be bad marketing! You see, I first made this recipe when I slipped on some icy steps and landed flat on my back with a broken arm. And because the recipe was easy enough to make with a broken arm I originally named it Broken Arm Breakfast Casserole. Big mistake? Maybe people were worried that making this casserole would give them a broken arm? Or they just didn't like the mention of broken bones?
So recently I took new photos and decided to update the recipe to see if I can get you to just FORGET about broken arms and think about flavorful bacon and creamy Feta cheese! And the recipe also cottage cheese, which makes it a whopping 19 grams of protein per serving.
And some people might like that this is a smaller breakfast casserole that only makes six servings. But if you want to make this for Weekend Food Prep and have leftovers, just increase the recipe a bit and make in a larger dish.
The post Bacon Feta Breakfast Casserole appeared first on Kalyn's Kitchen.