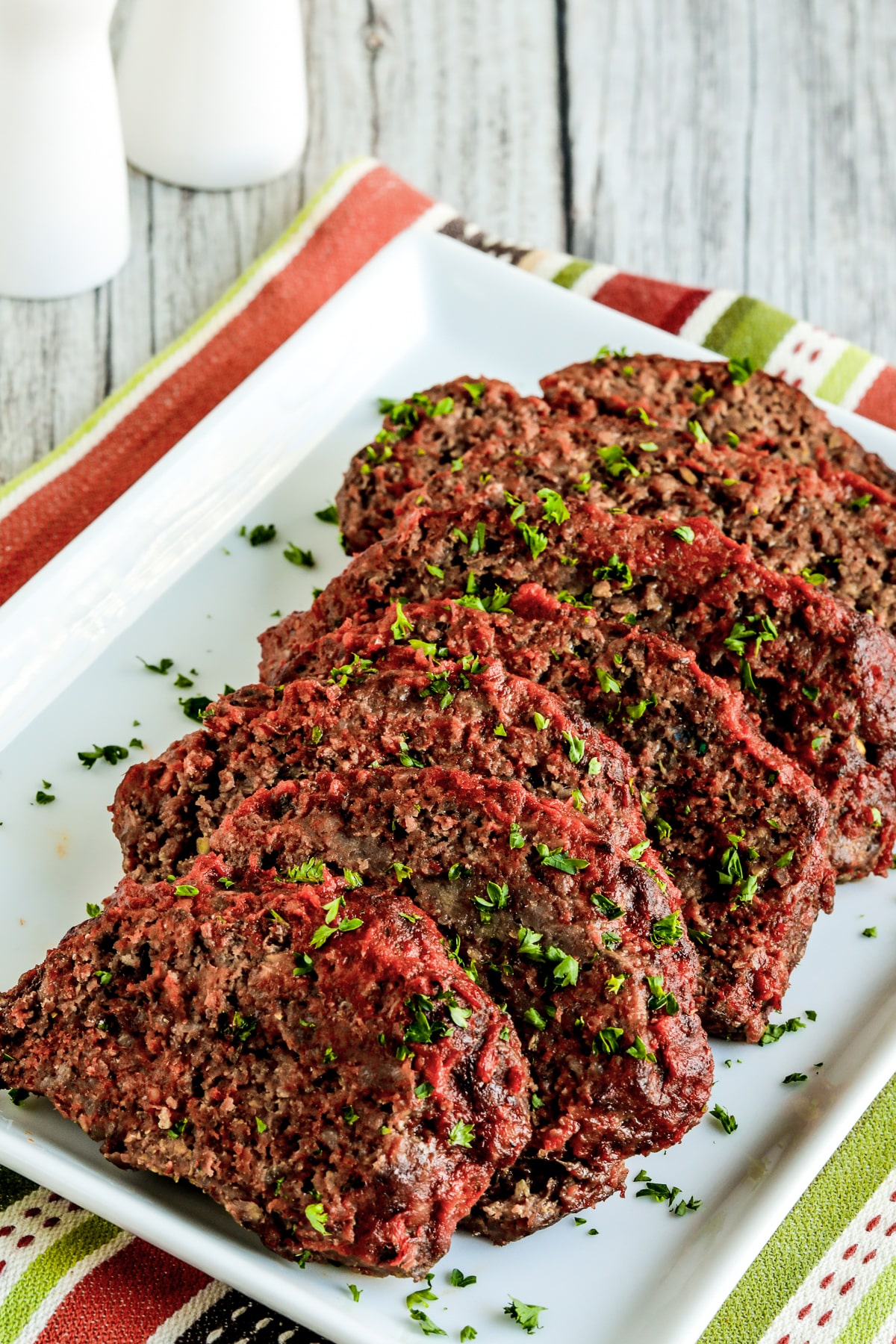 Beef and Sausage Italian Meatloaf is a grain-free meatloaf that's loaded with flavor, and this recipe makes enough to freeze some! Or if you don't want that much meatloaf, we designed the recipe so it's easy to cut in half.
PIN Beef and Sausage Italian Meatloaf to try it later!
Years ago I came up with a beef and sausage meatloaf that didn't have breadcrumbs and used flax seed meal to bind it together. And then as I so often do, every time I made the meatloaf myself I changed up the recipe just a little. And for the last few years I've been making this into Beef and Sausage Italian Meatloaf, so I decided it was time to update this recipe to my preferred version.
Of course I know that whenever I update and improve an older recipe, there will be people who were fans of the original version! So if anyone is looking for that recipe, you can see the printer friendly version of the original Beef and Sausage Meatloaf by following that link.
But I do encourage you to try the new version that's an Italian Meatloaf with Rao's Tomato Basil Sauce and Parmesan Cheese added! We tested the recipe three times to get just the Italian flavors we wanted! And this is a recipe that makes two meatloaves so you can freeze one for later, or if that's too much meatloaf for you we designed the recipe so it's easy to cut in half.
If your family likes Italian sausage I'm betting this delicious meatloaf will probably get gobbled up pretty quickly at your house! And meatloaf is definitely a challenge for food photographers, but I hope you agree that this updated recipe looks delicious in these new photos.
The post Beef and Sausage Italian Meatloaf appeared first on Kalyn's Kitchen.