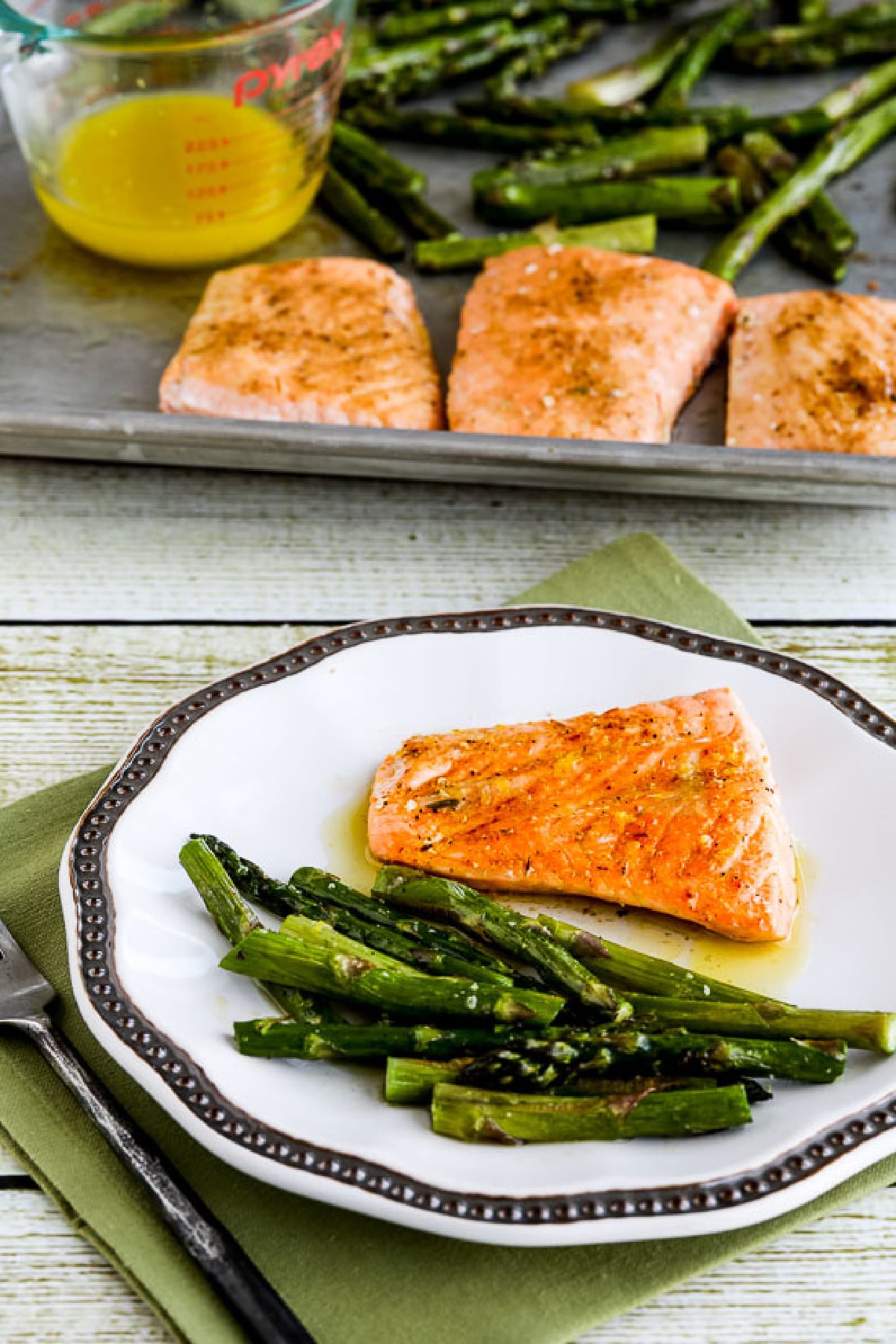 Roasted Lemon Salmon and Asparagus Sheet Pan Meal is one of my favorite dinners, and this combination is perfect for an easy low-carb meal! And anyone who likes salmon and asparagus is going to enjoy a sheet pan meal with those ingredients.
PIN the Salmon and Asparagus recipe to try it later!
If there's one thing I know about the internet, it's that things are always changing. For example, I first made this super-easy, cooks-in-one-pan, tastes-amazing Salmon and Asparagus Sheet Pan Meal back in 2011, long before anyone had even heard of Sheet Pan Meals.
In the original recipe for salmon and asparagus cooked on a sheet pan, I mentioned it had three of my favorite ingredients (salmon, asparagus, and lemon) and said it was the type of dinner that always appeals to me. And sure enough, I've been making this sheet pan meal pretty much every spring when fresh asparagus starts going on sale.
And when I made this favorite dinner with salmon and apsaragus again recently I decided to take photos to get better pictures. The updated sheet pan salmon recipe is for four servings, and I did things in a slightly different order which seemed to flow better for making this tasty one-pan meal.
It's asparagus season for a few months now, so grab some salmon, some asparagus, and a lemon and give this easy sheet pan meal a whirl!
The post Roasted Lemon Salmon and Asparagus Sheet Pan Meal (Video) appeared first on Kalyn's Kitchen.