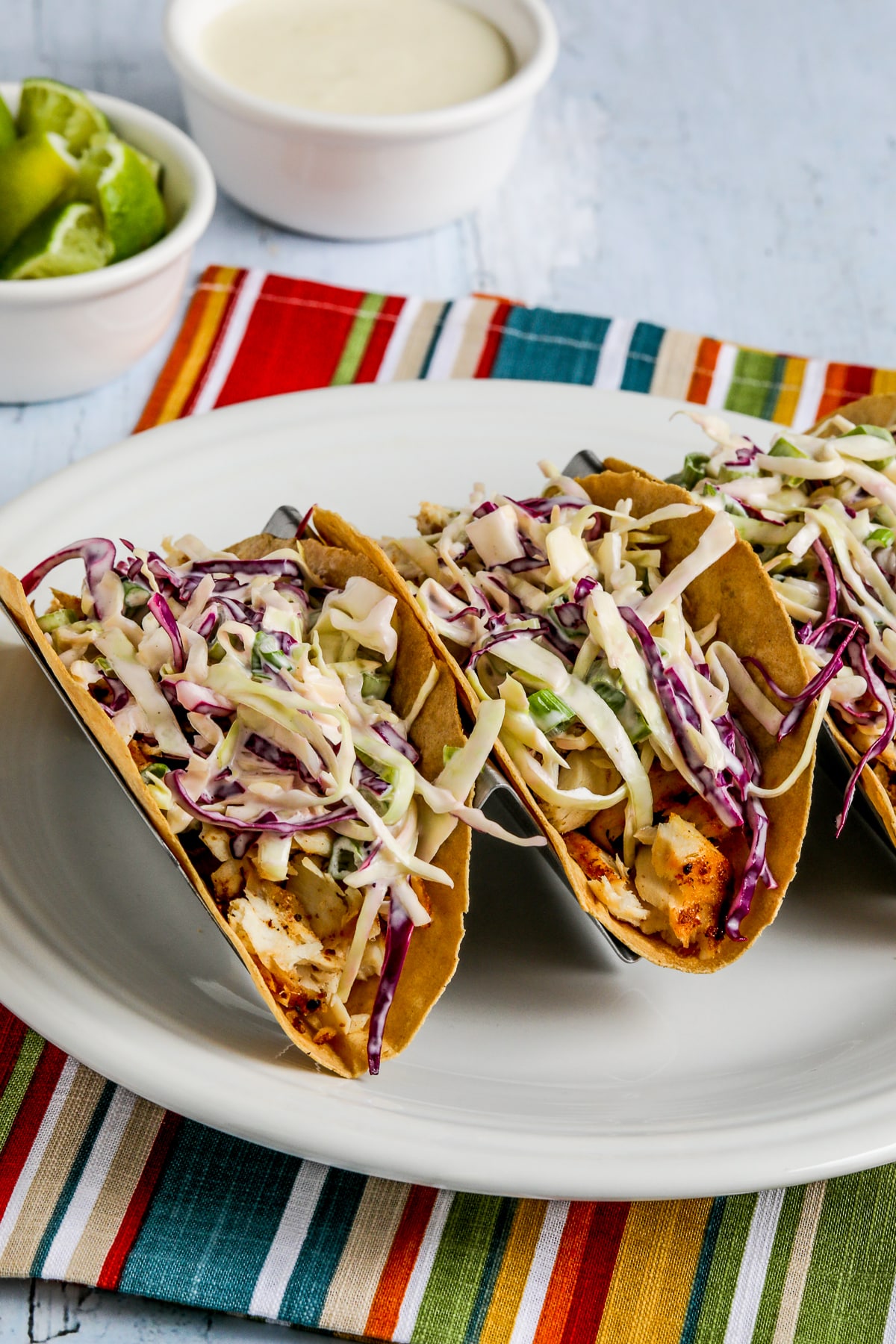 We absolutely loved these Air Fryer Fish Tacos, and if you make the tacos with low-carb tortillas this is a quick and easy low-carb meal. We used frozen Mahi Mahi from Costco for this fish taco recipe, but use any white fish you prefer for this tasty dinner!
Pin Air Fryer Fish Tacos to try it later!
When Rubio's came to my Salt Lake neighborhood years ago, right away I became a huge fan of fish tacos! And back then I didn't care so much about carbs and I loved the Rubio's Fish Tacos made with deep-fried fish and served with a spicy mayo dressing! And in those days I'd always eat my fish tacos with Rubio's Pinto Beans!
Now fast forward quite a few years and I still love fish tacos, but these low-carb Air Fryer Fish Tacos would suit me a lot better now! I think this fish taco recipe has just the right ingredients to season the fish and add flavor, and you can literally make them in minutes when you cook the fish using the Air Fryer. And these fish tacos made with my new favorite low-carb tortilla have only 6.5 net carbs per taco!
The post Air Fryer Fish Tacos appeared first on Kalyn's Kitchen.