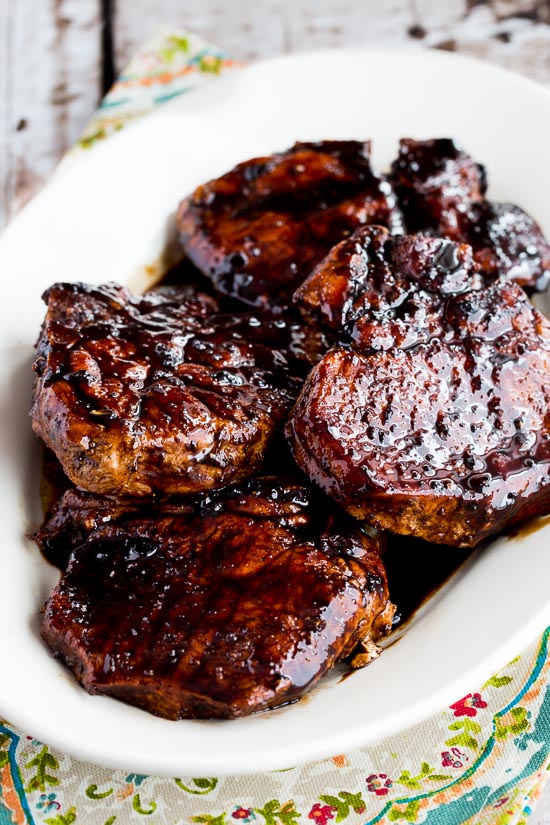 Pork Chops with Balsamic Glaze are lower in carbs than you may think because the amount of balsamic vinegar you actually eat is really small! And the balsamic vinegar really does add amazing flavor to these pan-seared balsamic pork chops.
PIN Pork Chops with Balsamic Glaze to try it later!
Pork Chops with Balsamic Glaze are a recipe I first found years ago in Gourmet magazine (which isn't even published any more), and when I first posted this I confessed that even though I read the magazine for years I hardly ever made anything from it. Most of the recipes from Gourmet always seemed just a bit too fussy for me, but this one was completely a keeper.
Of course I adapted my version a bit from the one I found in the magazine to make it lower in carbs and a bit easier to make, and this turned out to be one of those recipes that are so tasty and so easy that you'll make it over and over if you like these ingredients.
The post Pork Chops with Balsamic Glaze (Video) appeared first on Kalyn's Kitchen.