Egg salad is one of those simple easy lunches everyone likes. We LOVE using our Instant Pot to make hard boiled eggs. It's super easy and they're so easy to peel, my little kids can do it!
Recipe:
12 Hard Boiled Eggs
1 Tbsp Yellow Mustard (Nick likes 2 Tablespoons!)
1/3 Cup Avocado Oil Mayo
Salt and Pepper to taste
Season to taste!
Serving Size 6
Macros: Calories: 216 Fat: 18g, Carbs: 0g, Fiber: 0g, Protein: 12g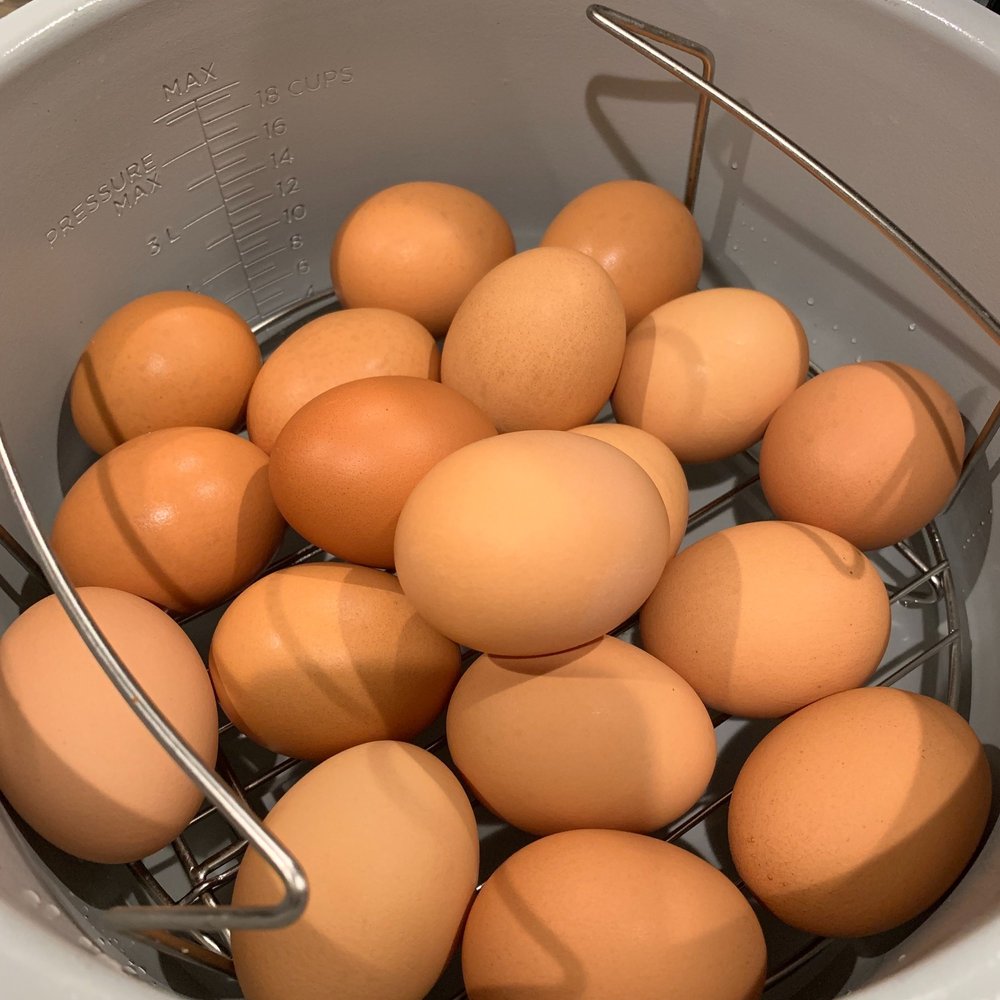 The Keto Dad Tips and Tricks:
Make an egg sandwich with our white bread chaffle

Use your Trivet on your Instant Pot to more easily get the eggs out.

We eat egg salad plain out of a bowl, on a lettuce wrap, or in a low carb tortilla. Lots of great options!

We usually get Sir Kensingtons or Primal Kitchen avocado oil mayo
---
Recipe video: