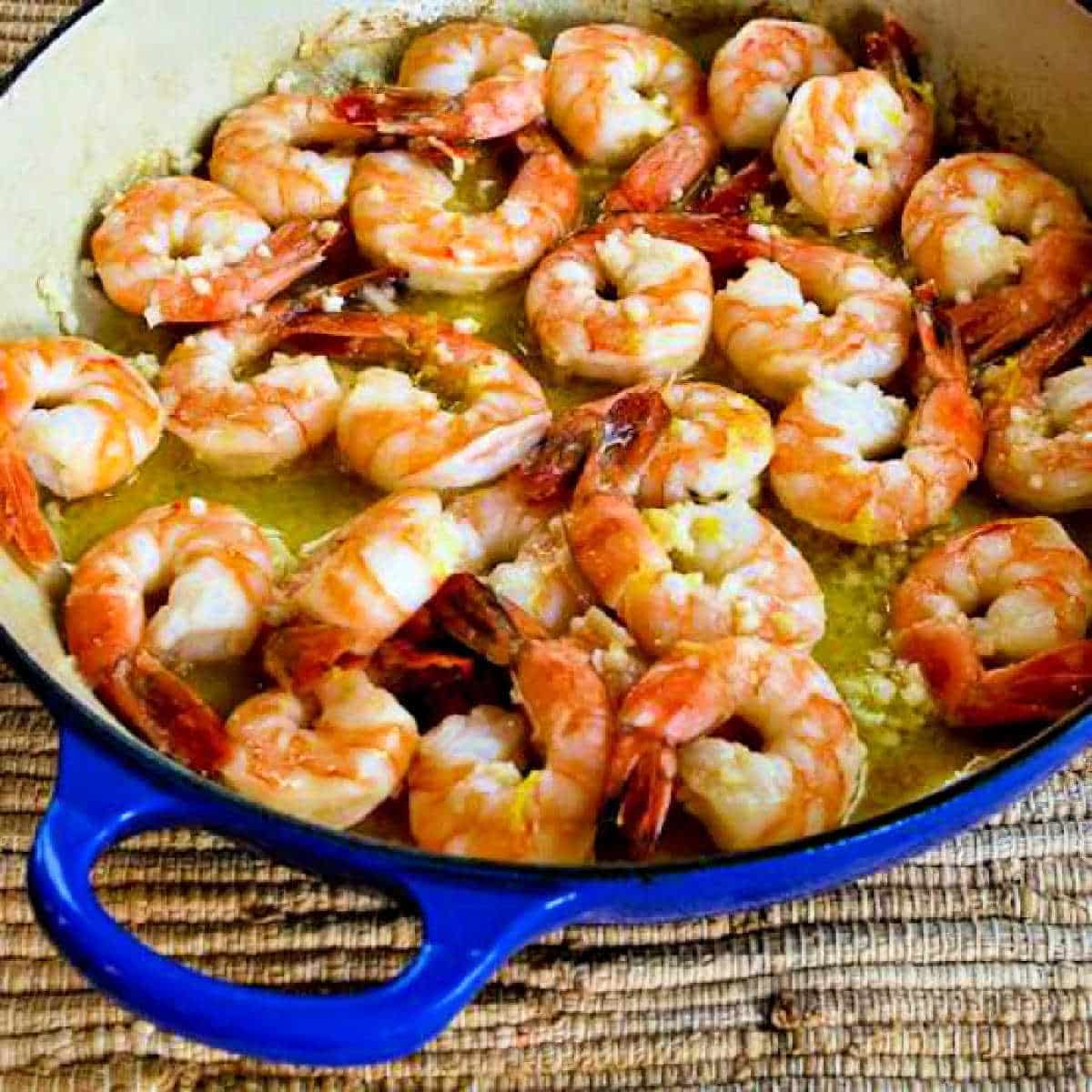 Extra large shrimp cook with garlic and lemon for this Easy Garlic and Lemon Shrimp that's perfect for a special low-carb meal!
PIN Easy Garlic and Lemon Shrimp to make it later!
I grew up in a family where my father loved shrimp and my mother hated them, and it was a sign of how much my mom loved my dad that periodically she would heat up a big pot of oil and make deep-fried shrimp for Dad and the other family members who liked it. I was always daddy's girl so I loved everything my father ate, including shrimp of any kind, rare steak, Roquefort dressing on salad, and even onion sandwiches!
When you splurge on big shrimp like these (called prawns in many places) there are so many good ways to cook them, but I loved this Easy Low-Carb Garlic and Lemon Shrimp that features shrimp cooked quickly with minced fresh garlic and then served with lemon juice and lemon zest added at the very end.
The post Easy Garlic and Lemon Shrimp appeared first on Kalyn's Kitchen.