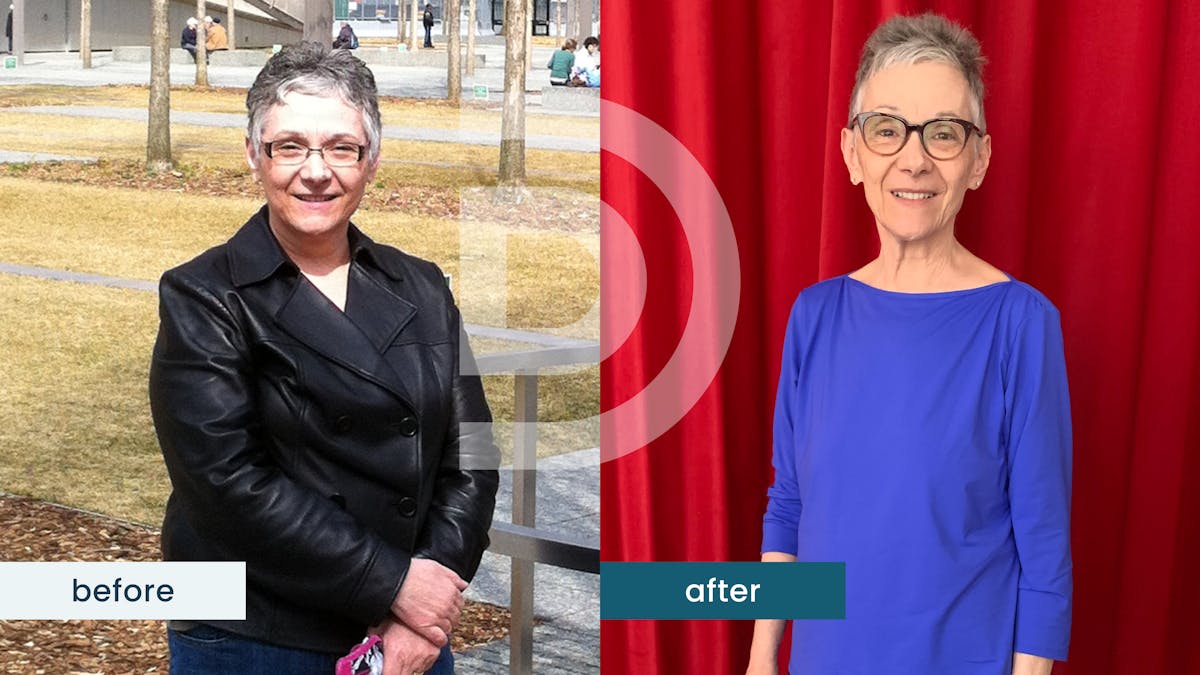 Three years ago when we first published Juli's story, she told us she was initially skeptical about the LCHF diet. She began to realize the more calorie restrictive diet she was following was not sustainable in the long term. So, she decided to educate herself on this way of eating and give it a shot.
Since that moment, she's never looked back. Today, she shares an update on her health journey over the past five years, and what practices have worked best.
"Diet Doctor has been my original and ongoing resource for the low carb lifestyle. I'll continue to support it.
I love the food I get to eat on this diet. Following low carb is so easy, I don't stress about eating out and traveling is no problem either. The fear of gaining weight is completely gone. Even during the pandemic, my weight gain was minimal and I was able to quickly bounce back. Over the past two years, my high cholesterol levels have stabilized and I've been able to cut my statin dose in half.
So far, the pros are that I halved my statin dose (for high cholesterol) and have had acceptable labs for the last two years. 
After reading The Obesity Code by Dr. Jason Fung, I decided to try intermittent fasting. The experience has been freeing, I don't binge and find myself satisfied with two meals per day. Weight is now a non-issue and my clothes fit perfectly all year round.
I recommend listening to the Diet Doctor podcast with Dr. Vera Tarman, author of Food Junkies. She gives a super insightful look into food addiction and how to identify your trigger foods (even if they're low carb). As a rule, I still track my weight/measurements and log my intake for accountability. I've even coached others on this way of eating. I'll never go back!"
You can read Juli's original story here.
---
Thanks for the update, Juli! We're glad you're still enjoying the low carb lifestyle and educating others about the amazing health benefits it has to offer.
— Franziska Spritzler RD, CDE
DD+ MEMBERSHIP
---
Other success stories to get inspired by:
The post I've even coached others on this way of eating. I'll never go back! appeared first on Diet Doctor.