This Dessert Parfait is made with our Keto Whipped Cream recipe and can be used so many different ways! Berries are the most Keto friendly fruit – perfect for layering with whipped cream and chocolate.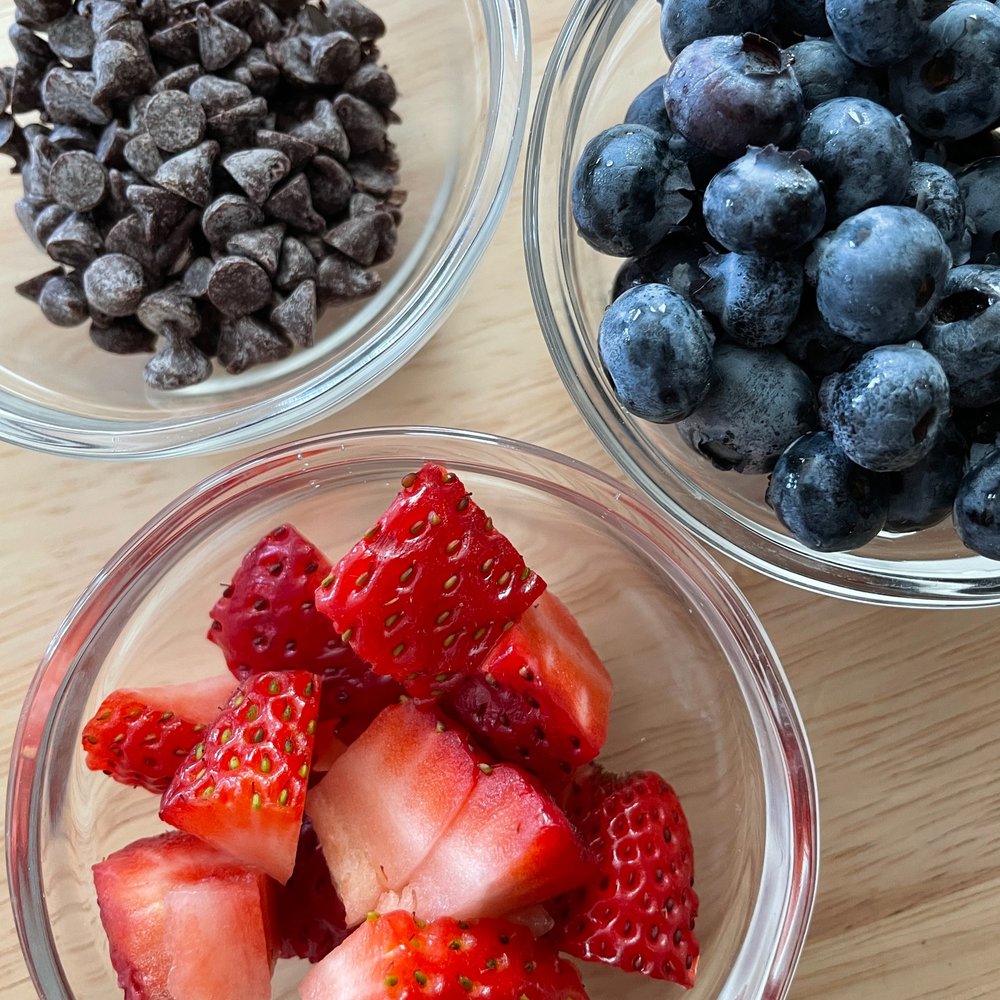 Recipe:
Mix together:
1 Cup Heavy Whipping Cream

2 Tablespoons Sweetener
Blend the Heavy cream until the mixture starts to thicken and soft peaks form. Using a cold bowl that is open and allows air in mixes best, but honestly we prefer a stainless steel coffee mug.
Layer berries, Keto chocolate chips and whipped cream in a mug and Enjoy!
Macros are for the whipped cream only.
Makes 4 Servings: Calories: 200, Fat: 20, Carbs: 2g, Fiber: 0g (Net Carbs 2), Protein: 4g
Add in 1/2 C Blueberries….increase by: Calories: 5, Carbs: 2g
Add in 1/2 C Raspberries…increase by: Calories: 4, Carbs: 1g
Add in 1/2 C Strawberries…increase by: Calories: 3, Carbs: 1g
The Keto Dad Tips and Tricks:
We prefer using powdered sweetener so there's no grittiness from granulated sweeteners. Liquid it fine too.

There are lots of Keto friendly chocolate chips available from brands like Bake Believe, Lily's, and ChocZero.

Add Cacao powder to make chocolate whipped cream!
---
Watch Keto Boss Babe make this recipe!