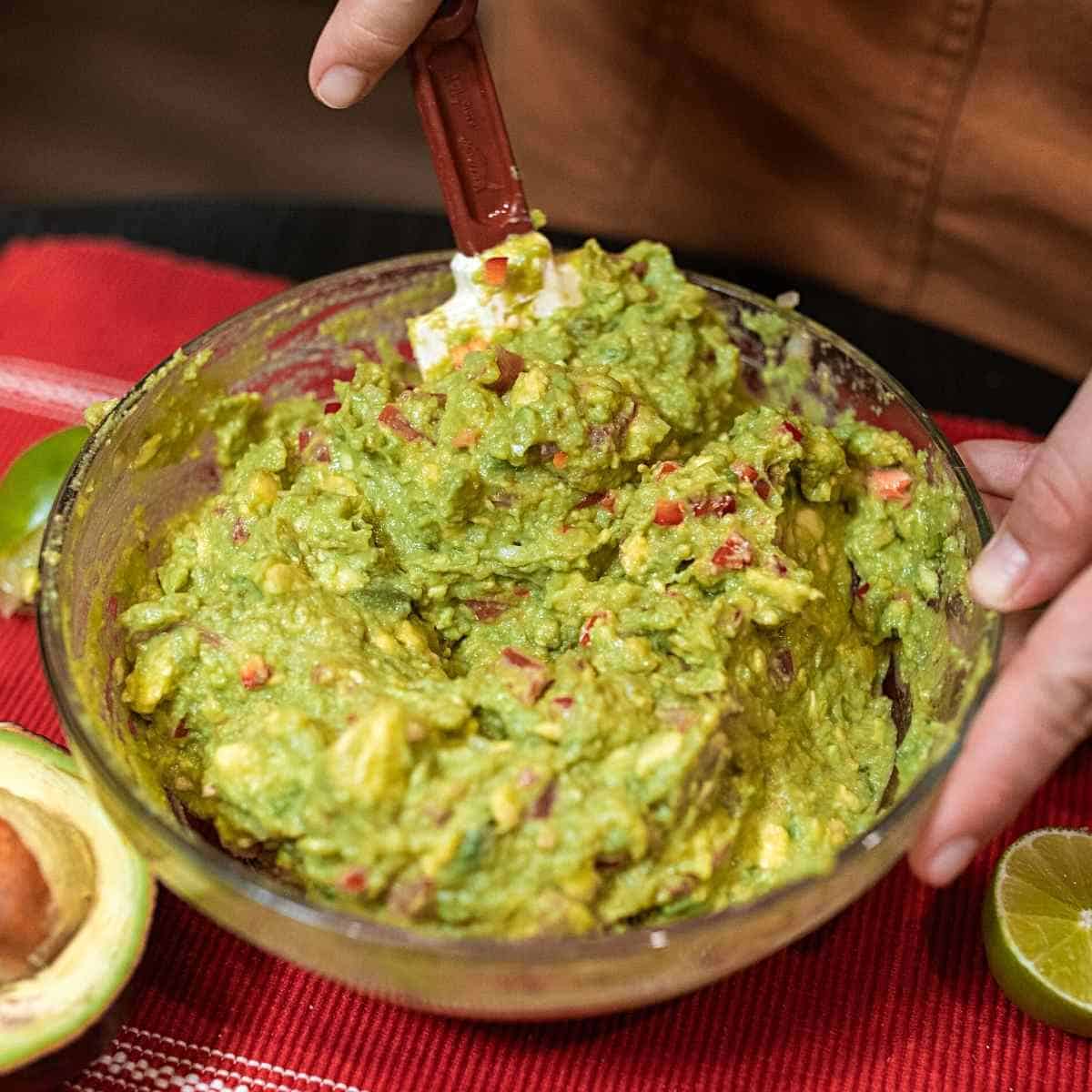 Guacamole is ketogenic friendly because all of the ingredients in guac are low enough in carbs and will not kick you out of ketosis. Recipes vary, but the common ingredients are avocado, onions, garlic, and tomatoes, with salt and pepper.
In fact, guacamole is a great snack to have on keto since avocados have magnesium, potassium, and healthy fats, with most of the carbs being from natural fiber (source). They of course have more vitamins and minerals than I listed.
If you are looking for more than just keto chips to dip into guac, I compiled a list of 22 things you can dip into guacamole.
I also have a list of 30 low-carb chips you can make or buy.
Easy Way to Make Guacamole
My favorite and easy way to make guacamole is to just mix and taste as ingredients are added.
I will dice a tomato and add it to my mashed-up avocado and then use onion and garlic powder with salt and pepper and that's it. This makes for less chopping when you leave out fresh onions.
To get fancier, dice up your onion in small pieces. Then also use juice from a lime or lemon to prevent the mixture from browning. The browning happens when oxygen gets on the avocado.
If the dip does turn brown it's still safe to eat within a few days.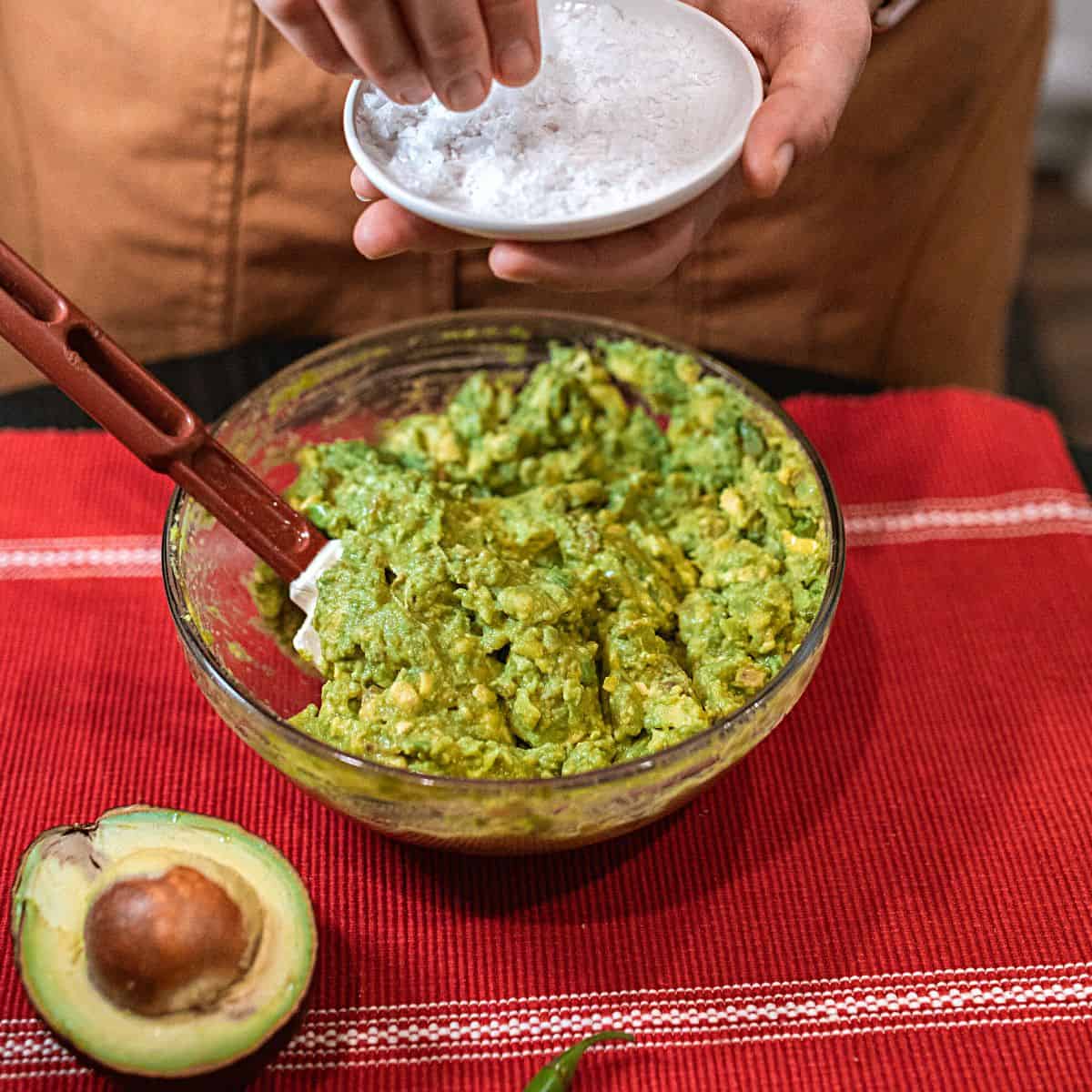 Guacamole Recipes
If you like to follow recipes and know it will turn out great, here are a few recipes to follow.
Ingredients for Guacamole
Feel free to use any of these ingredients for your next guacamole mix.
Add in some sour cream.
Use lemon or lime juice. This helps with flavor and helps to prevents it from browning.
Toss in some jalapenos.
Add in fresh herbs such as cilantro, chives, or parsley.
Mix in fresh or can minced garlic.
Try some spices such as cumin, paprika, cayenne pepper, or chili flakes.
Diced tomatoes and fresh onions.
Add some premade salsa.
Salt is a must.
Garlic and onion powder are easy to add in to boost flavor.
Super ripe avocado helps to make the dip nice and creamy.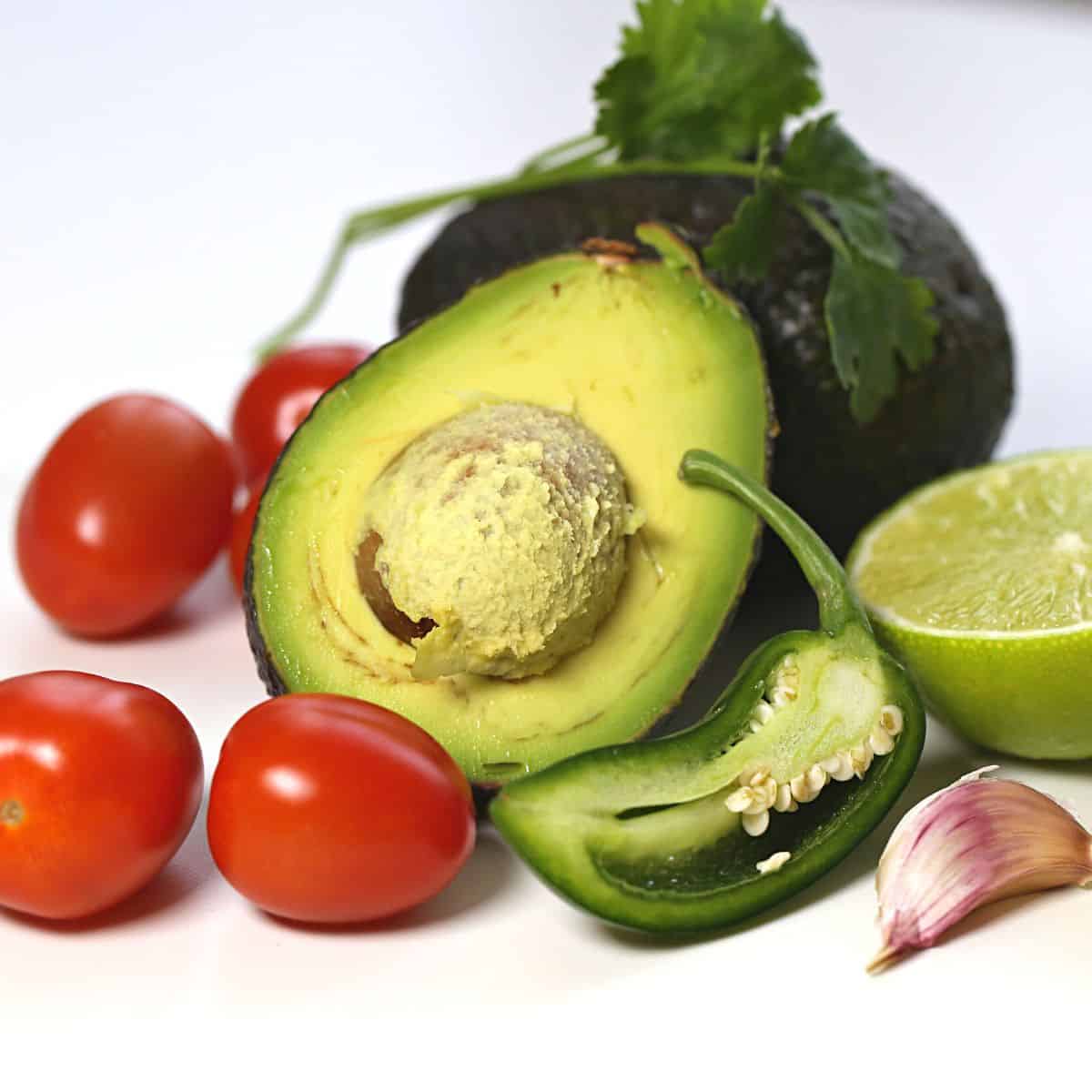 Freezing Guacamole
If needed you can freeze your guac. After you make it, place it in an airtight plastic bag. It will keep for at least 3 months in the freezer. You can do this with purchased products as well without needing to open them.
The post Guacamole is keto & Here's Why with Recipes appeared first on Keto Keuhn Nutrition.