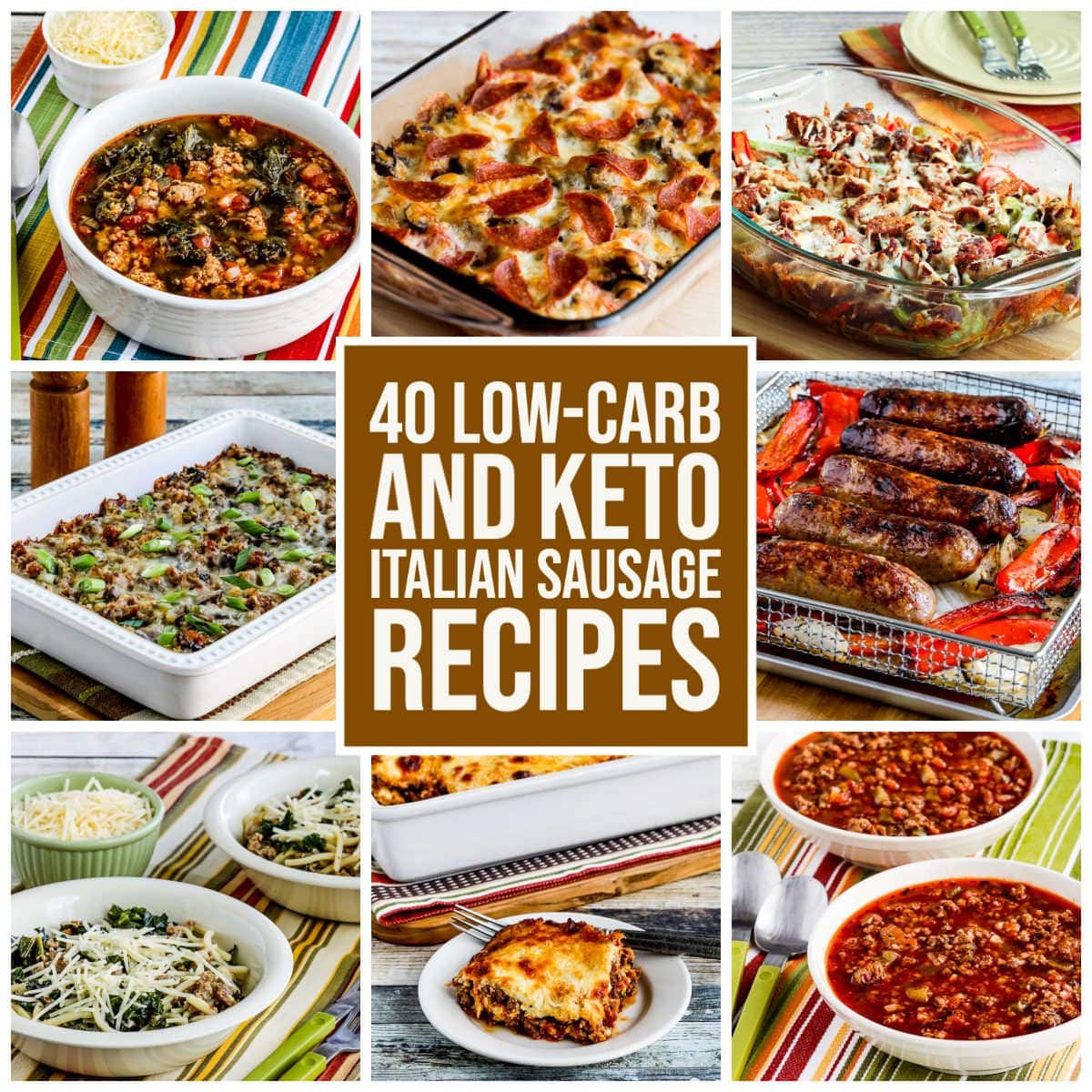 I'm a huge Italian Sausage fan, and these 40 Low-Carb and Keto Italian Sausage Recipes have my favorites ideas with Italian Sausage! If you're also an Italian Sausage fan, I bet you'll find some recipes here that are going to become regulars at your house!
PIN 40 Italian Sausage Recipes to try some later!
Who loves Italian Sausage? Of course I am wildly raising my hand, which you probably would predict if you've spent much time hanging around this blog, and this this round-up of 40 Low-Carb and Keto Italian Sausage Recipes has all my favorites gathered in one place.
Most of these Italian Sausage recipes are Keto, but there are a few that are just slightly higher in carbs, which is why I'm calling this Low-Carb and Keto in the title. Most recipes that are a bit higher in carbs have some tips to reduce the carbs.
I'm a huge fan of both turkey and pork Italian Sausage (although lately I am finding that my favorite turkey Italian Sausage is getting hard to find.) The pork Italian Sausage will always be higher in fat of course, but either type can be used in these recipes.
The post 40 Low-Carb and Keto Italian Sausage Recipes appeared first on Kalyn's Kitchen.