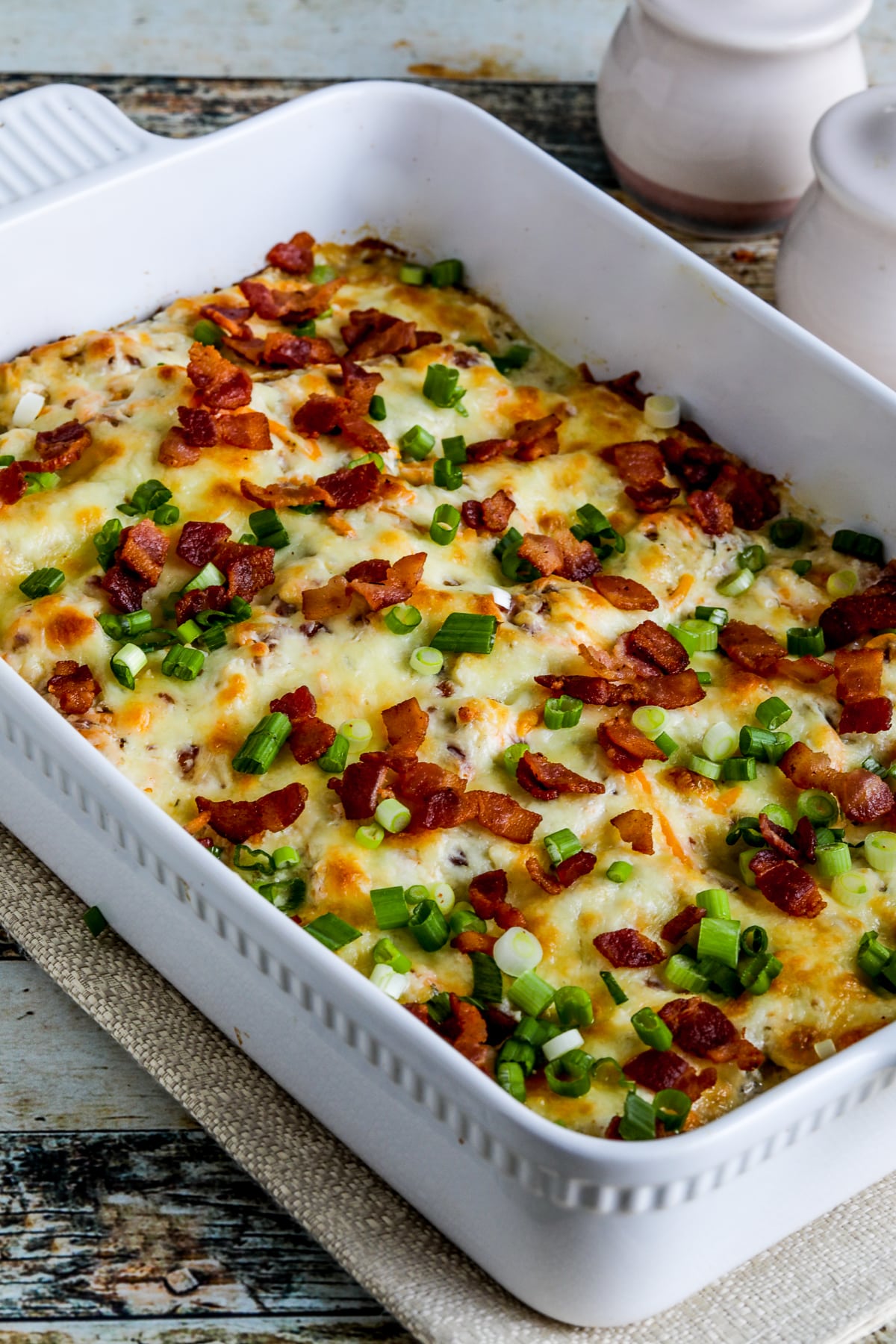 My Keto Crack Chicken Bake combines the method I use for chicken bake dinners with the flavorful crack chicken sauce so many people love! Even people who aren't eating Keto will love this recipe, and kids will devour it!
Pin Keto Crack Chicken Bake to try the recipe later!
Probably everyone who is interested in low-carb eating has heard of the famous Crack Chicken that you can find all over the web. I've been seeing recipes with that name for years, but so many of them were for shredded chicken with a creamy sauce and used Ranch Dressing mix, and that didn't appeal to me much.
And then one day I had the idea of using my method for the easy dinners I call chicken bakes with a sauce inspired by the Crack Chicken ingredients and this Keto Crack Chicken Bake was the delicious result! And for the Ranch flavor I used the seasonings from Grandma Denny's Homemade Ranch Dip!
Kara and I made this a few times to get it just right, and when I tested the final version, I immediately sat down and devoured a serving of it for an early dinner! And if you like chicken, bacon, cream cheese, cheese, and a touch of Ranch flavor, I bet you'll love this idea for an easy meal the whole family is going to love!
The post Keto Crack Chicken Bake appeared first on Kalyn's Kitchen.