These simple charcuterie roses are easy to make and beautiful for your charcuterie board! They're easy enough for your guests to make their own roses. Or, make them in advance, wrap in foil, and leave in the refrigerator until you're ready to use them.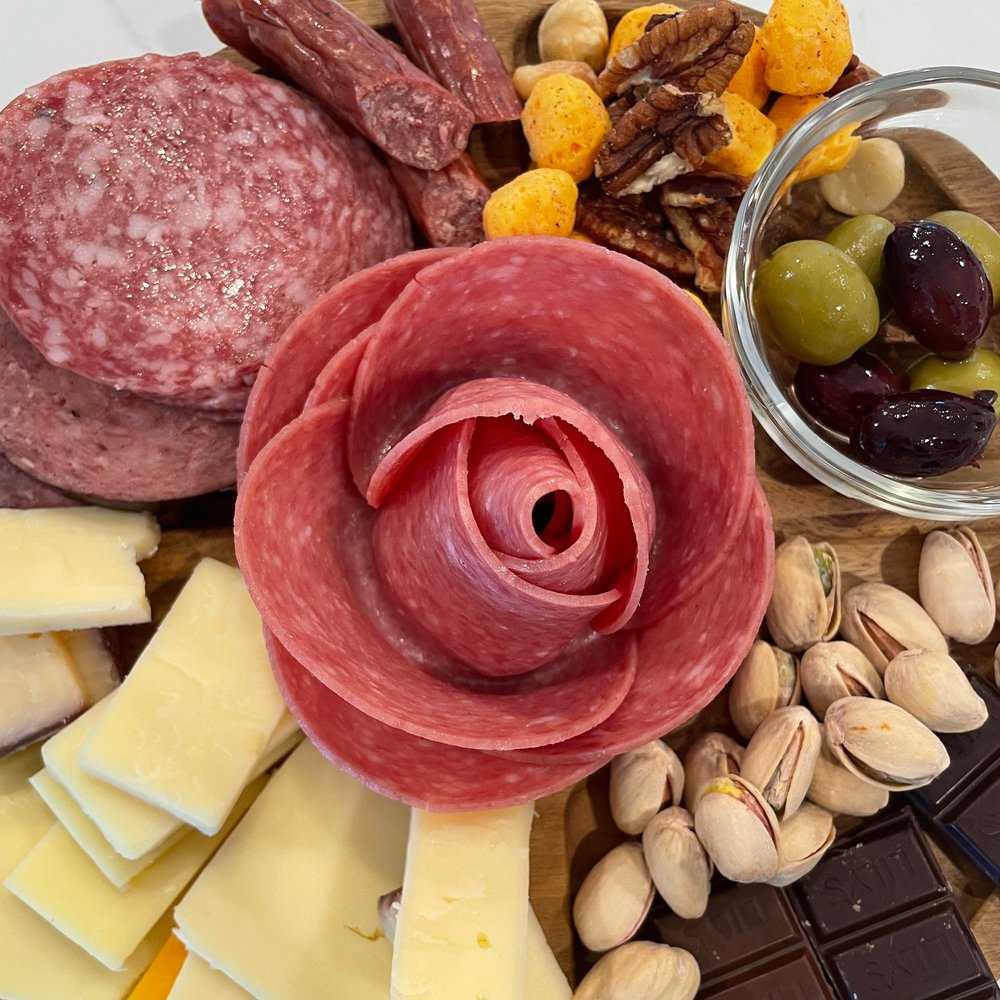 Recipe:
Thin sliced salami and a narrow rimmed glass (we used a champagne glass)
Directions:
Start with your glass and fold the salami in half so that half is in the inside of the glass and half is on the outside. When adding the second layer you want to push it in a littler further so that you're able to see the top of the rose tip. Continue to layer salami to your desired appearance.
Watch the video at the bottom of this post – it's much easier once you see it done! We made them with about 8 others and they were easily able to make them their first time.
Carefully twist the rose off the bottom of the glass and you have a perfect charcuterie rose!
The Keto Dad Tips and Tricks:
Store in the Refrigerator until your ready to use them . Wrap a piece of foil around the base to keep them from unfolding.

The diameter of the rim of your glass will determine how big your rose is!

Pro Tip: If you're making these for a party, use gloves!
---
Recipe video:
Charcuterie Roses