There are so many great party foods that are low carb or keto friendly! Whether it's girls night, a football game or the potluck at work…here are some fun options! You can use the foods listed below to make your own charcuterie board, or serve them individually as a snack or appetizer!
Want a full list of our appetizers? Click Here!
---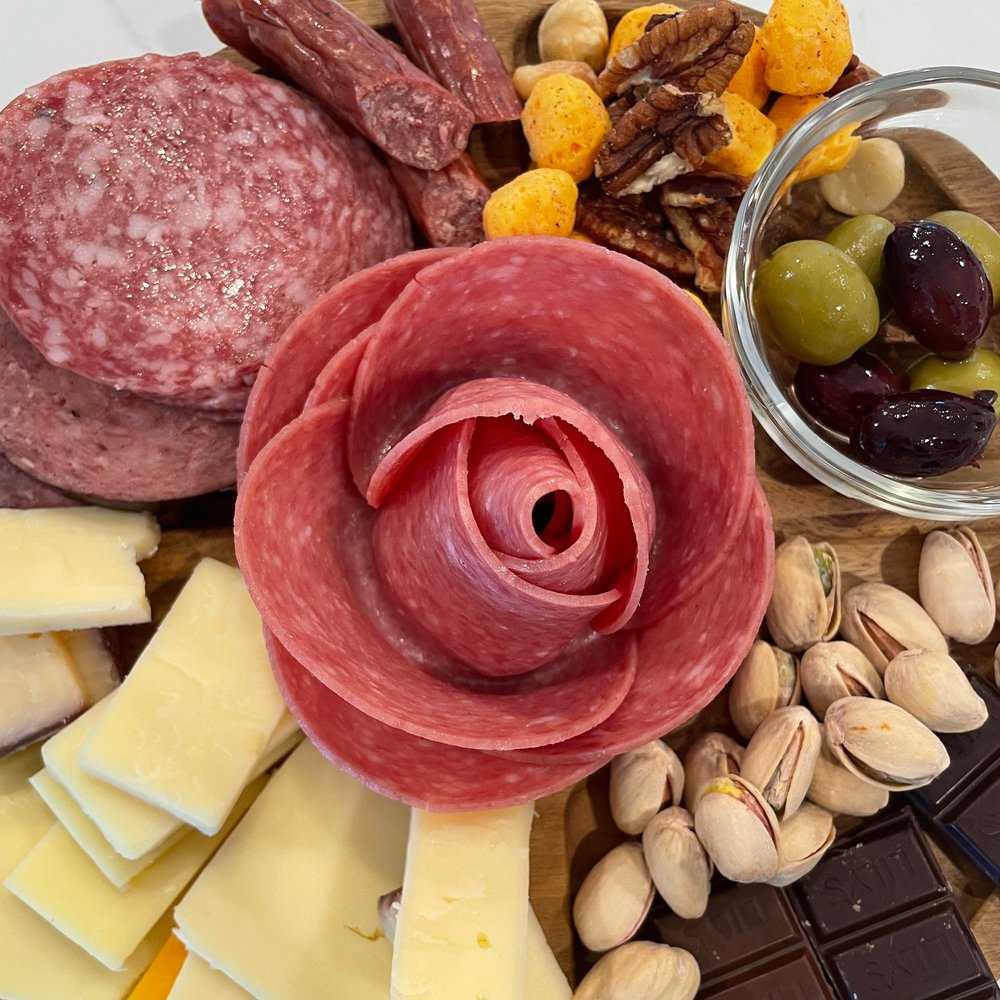 These simple charcuterie roses are easy to make and beautiful for your board! They're easy enough for your guests to make their own roses. Or, make them in advance, wrap in foil, and leave in the refrigerator until you're ready to use them. Any size meat will do.
---
These are so easy, taste great and fun to make!! I love that they're served room temperature.
These will definitely be a hit at your next party!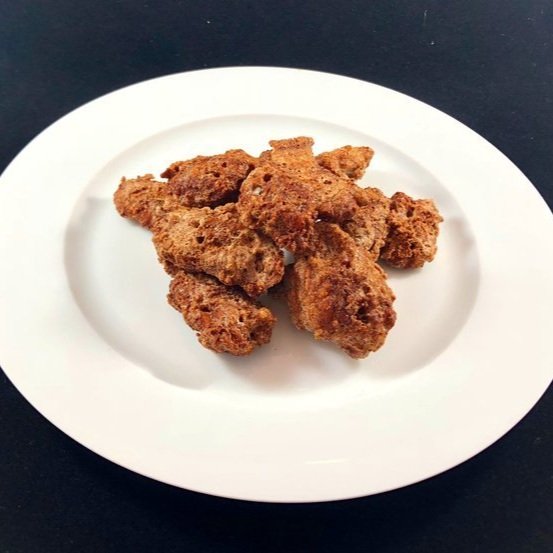 ---
This delicious, buttery dessert is amazing right out of the freezer. They're quick to make (no baking involved!). It's easy and a definite crowd pleaser. The perfect Keto or low carb snack!
---
This Chocolate Keto Bark only has 3 ingredients. Switch up the flavors of the chocolate on the top and bottom for the season – or just use what's in your pantry already!
Using mint chips during the holidays works greats!
---
Pickle Roll Ups
This simple party snack goes with everything from the Super Bowl to a girls night charcuterie board!
Make them in advance and leave in the fridge until you're ready to eat!
The Keto Dad Tips and Tricks: Depending on what you make, you may need to store your food in a cooler or in a fridge. Toothpicks work great in the pickle rollups, but make sure your other party food has a way to serve it!
Individual tips, tricks and macros on the linked blog post for each of the recipes!
---