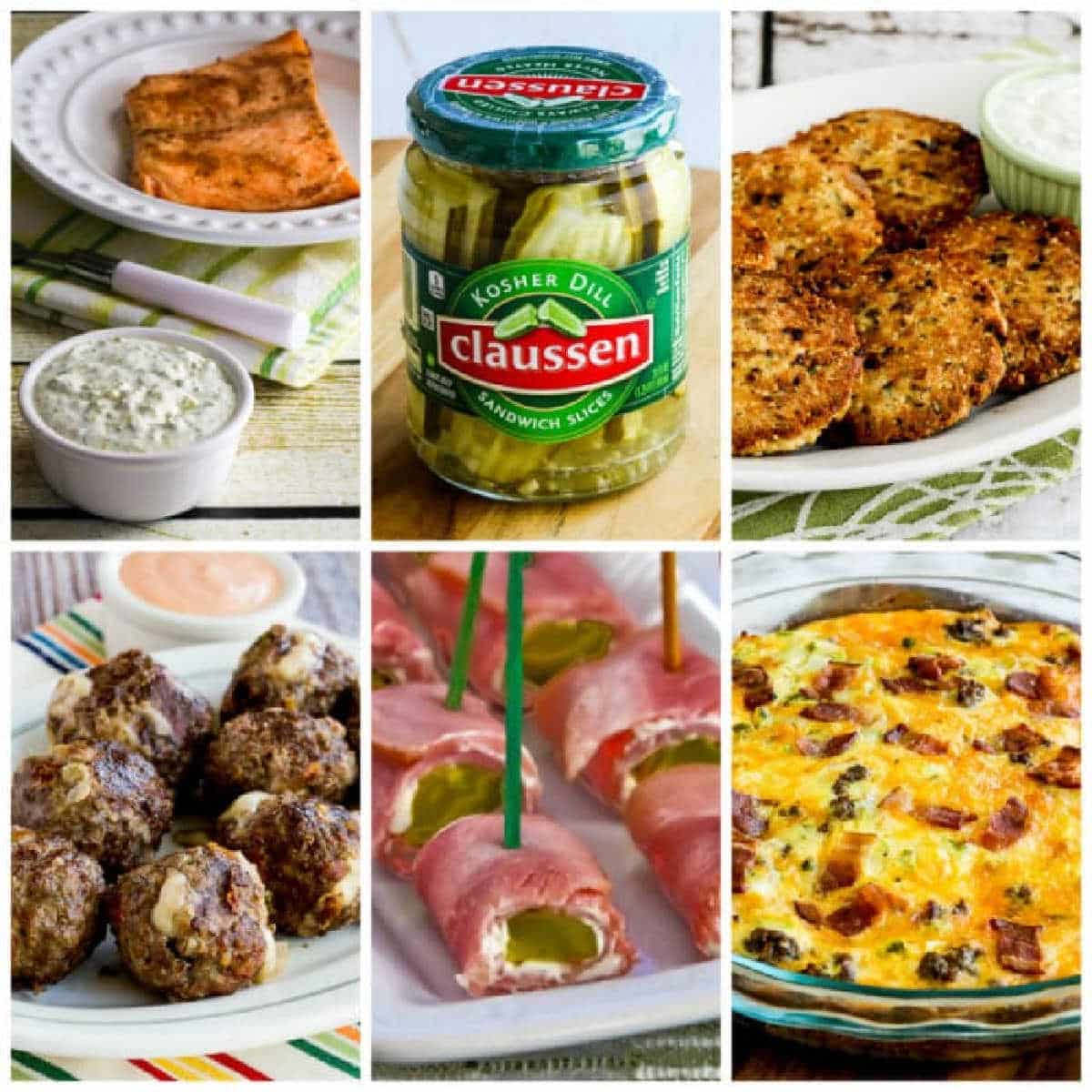 When you need a low-carb snack with some crunch, Clausen Kosher Dill Sandwich Slices are so tasty, and these are my favorite dill pickles! And this post also has some favorite recipes I make with dill pickles; enjoy!
Pin Favorite Recipes with Dill Pickles to try some later!
I don't review products or accept freebies on this site, but I do have a category called Kalyn's Kitchen Picks where I share the products I love and buy over and over! Sometimes no new products inspire me and I neglect that category for a while, but this year I am resolving to be a little more consistent about sharing these picks!
And today I am reminding you about these amazing Clausen Kosher Dill Sandwich Slices which are absolutely my favorite dill pickles! I found out about these from my sister Pam, who found out about them from my sister Laurel, and ever since Pam told me about them, this is something that's always in my fridge.
You'll find them in the refrigerated section at most grocery stores, and they're definitely a bit pricier than regular pickles, but these are so, so good! I love the crisp texture and the just-sour-enough flavor of these pickles, and most often I just eat a couple of slices as a snack when I'm craving some crunch.
I also love use these in recipes that call for dill pickles, and the long slices are so much easier to chop up than other pickles. And these pickles have less than 1 carb per slice of pickle, so a few slices is a healthy snack that really hits the spot when you need some crunch.
The post My Favorite Dill Pickles (and Recipes!) appeared first on Kalyn's Kitchen.